OUT OF STOCK

Anchor Links
₱1,800.00
Got a camera neck strap that you absolutely love? The all-new Anchor Links will make it even better. Anchor Links are quick-connectors that can be placed on the ends of any standard/OEM camera neck strap, giving it super-fast, ultra secure quick-connection capability. Place the low-profile Anchors on the strap loops of your camera, binoculars, or other devices. Features all-new hardware that's been slimmed down for better performance in a smaller package. Shipped with updated V4 Anchors.
Choosing between this and our straps? See our comparison guide.
Out of stock
Easily converts standard/OEM camera strap to quick-release straps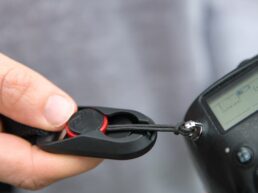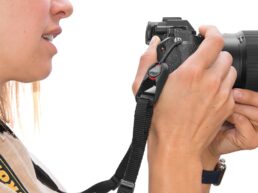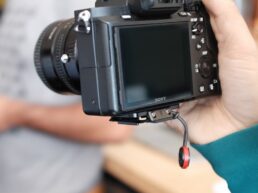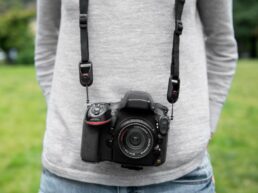 Works with any standard camera strap with ends up to 12 mm wide, from your brand new OEM strap to your Dad's vintage leather strap he used in college.
UPDATED ANCHORS
Comes with our newest V4 Anchor connectors, which hold 200lbs (90kg) each.
NEW ANCHOR SHAPE
Angled shape enables effortless 1-handed connection.
SLIMMER LINKS
Anchor housing hardware is 25% slimmer.
POP-IN, POP OUT ACTION
Want a strap? Pop it in. Don't? Pop it out. No more fussing with annoying traditional strap attachments. Enjoy the quickness of the Anchor Link connection system with your very own camera strap.
SMALL FOOTPRINT
The lightweight thermoplastic-overmolded Anchor disks are smaller than a penny and will never scratch your camera body. They're tiny in comparison to other strap quick-connection systems that use nylon buckles.
SUPER STRONG
Strong enough to hold any pro camera/lens/accessory combo. Anchors each hold over 200lbs (90kg) and feature extreme abrasion-resistance.
COMPATIBLE WITH PD GEAR
Anchor Links are the same connection system used on all Peak Design straps, pouches, and even the key tethers on our bags. Anchors can also attach to any Peak Design tripod plate.
CONNECTORS:
Glass-reinforced nylon Links with stainless steel springs, 2-layer anti-abrasion woven thermoplastic Anchor cord, thermoplastic Anchor overmolding.
STRENGTH RATING
Anti-abrasion thermoplastic-corded Anchors can withstand over 90 kg.
ANCHOR SIZE
Head diameter: 17 mm
Loop length: 43 mm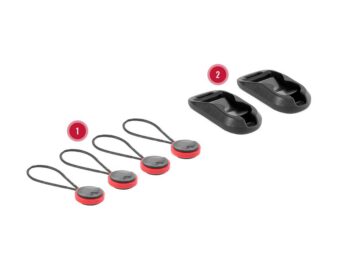 4 x Anchors (includes new V4 Anchors)
2 x Anchor housings
Only logged in customers who have purchased this product may leave a review.
Q & A
There are no questions yet