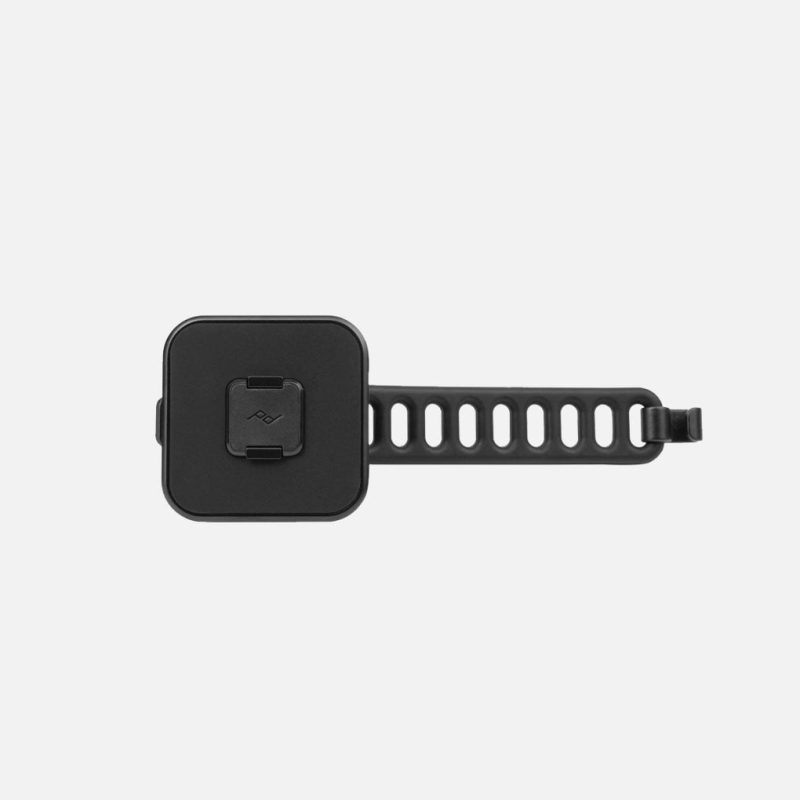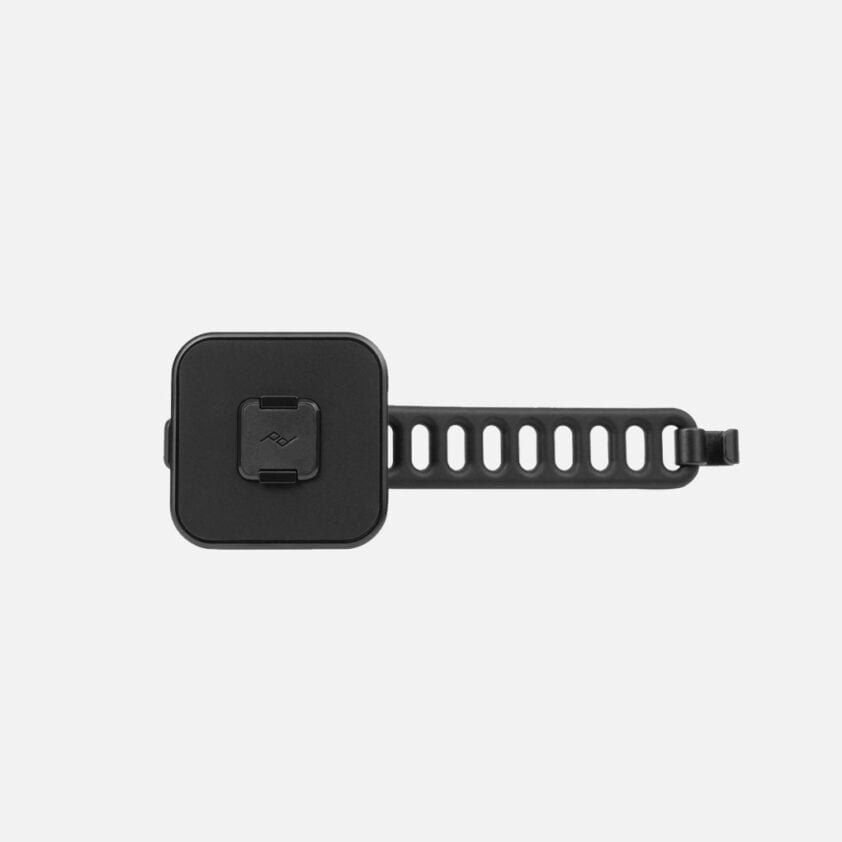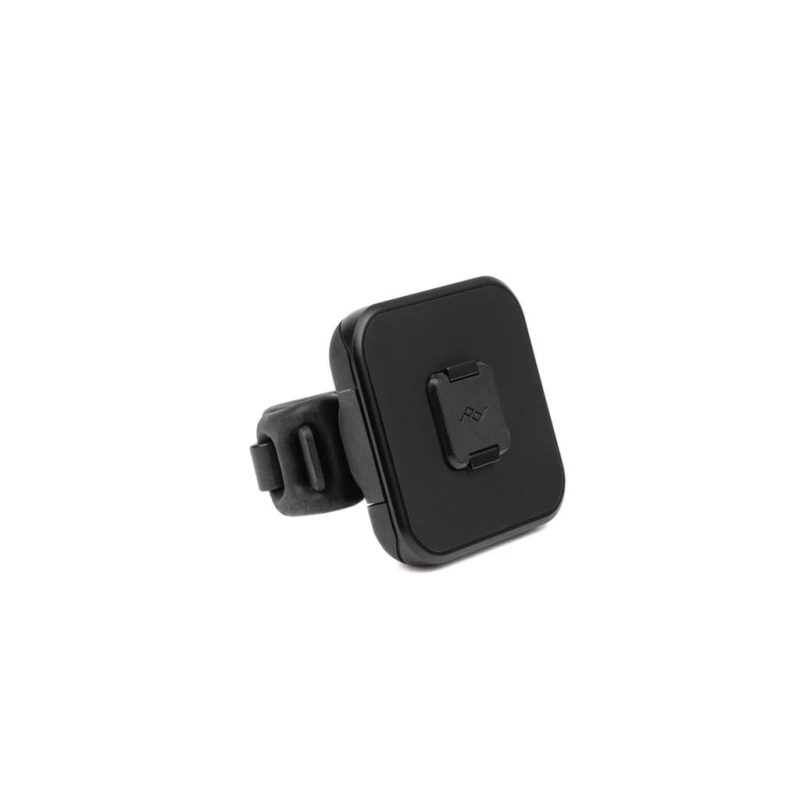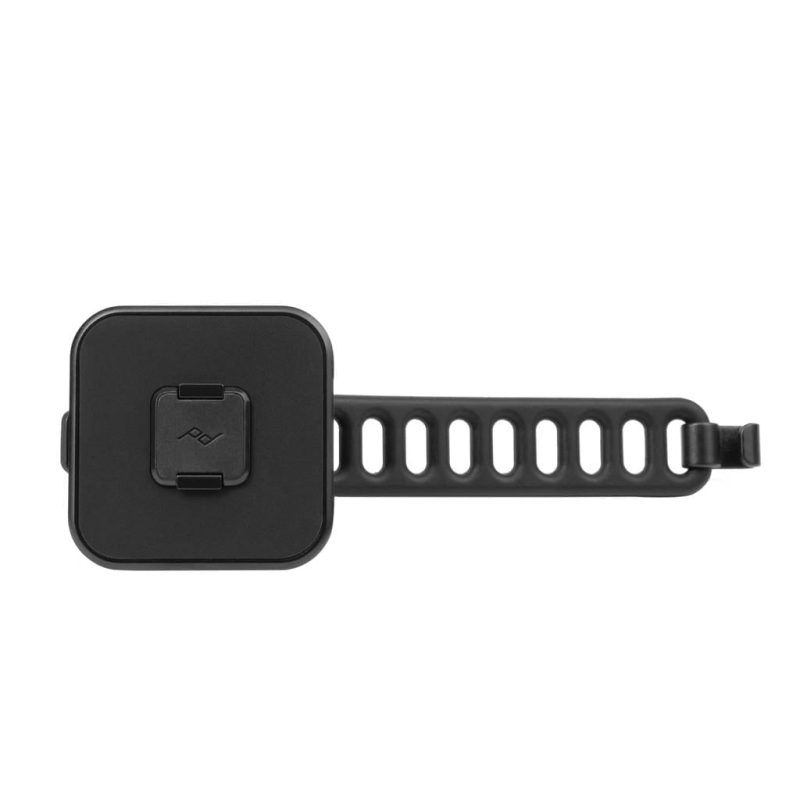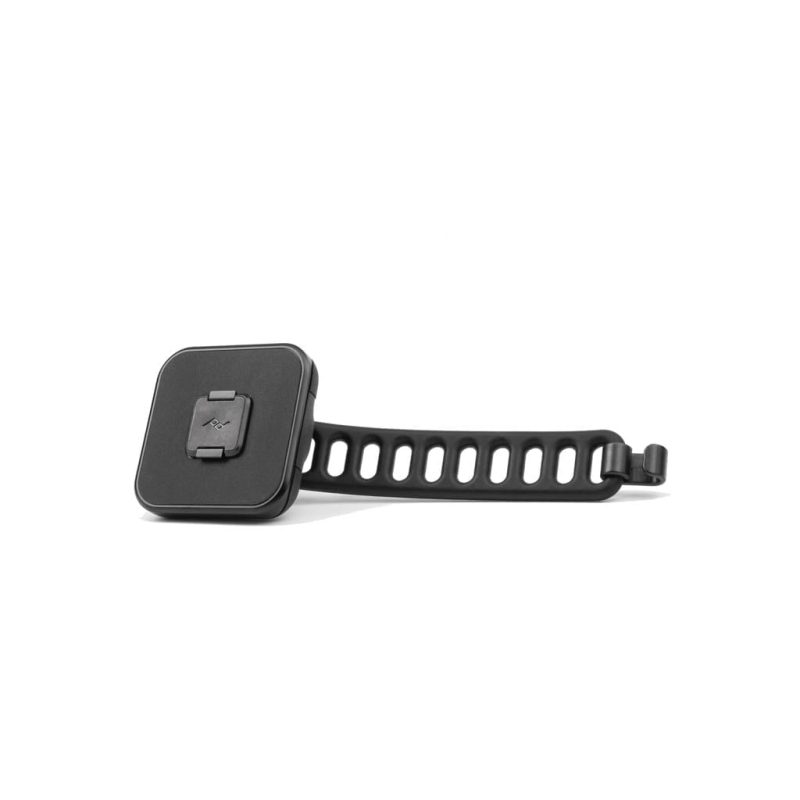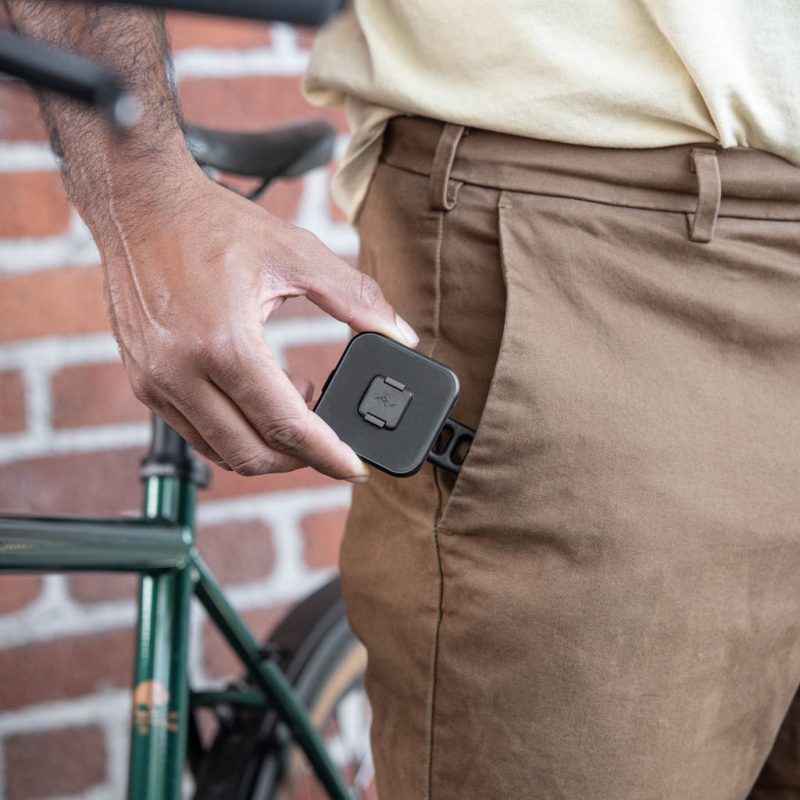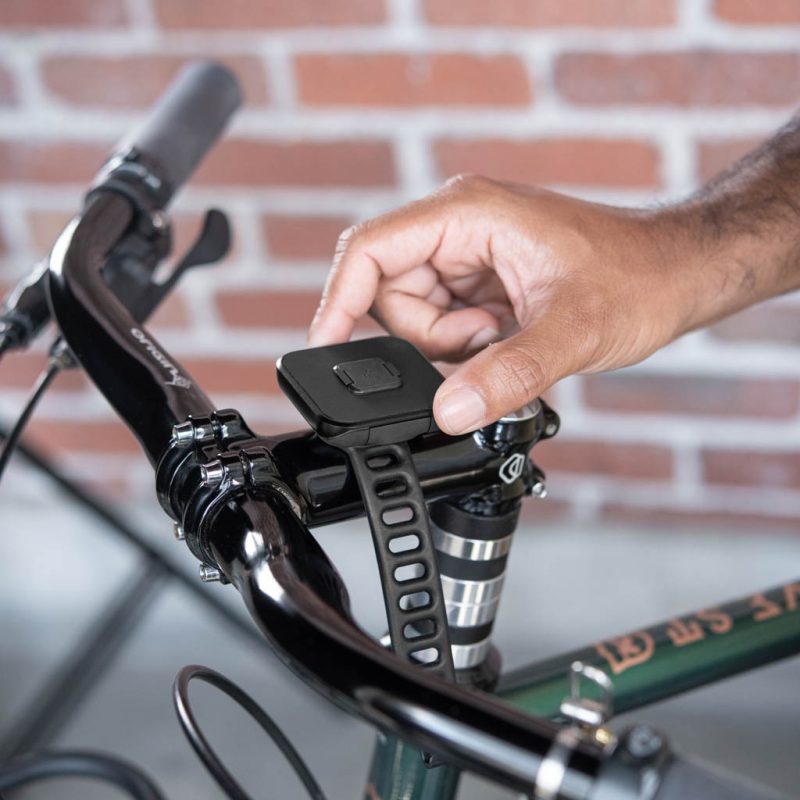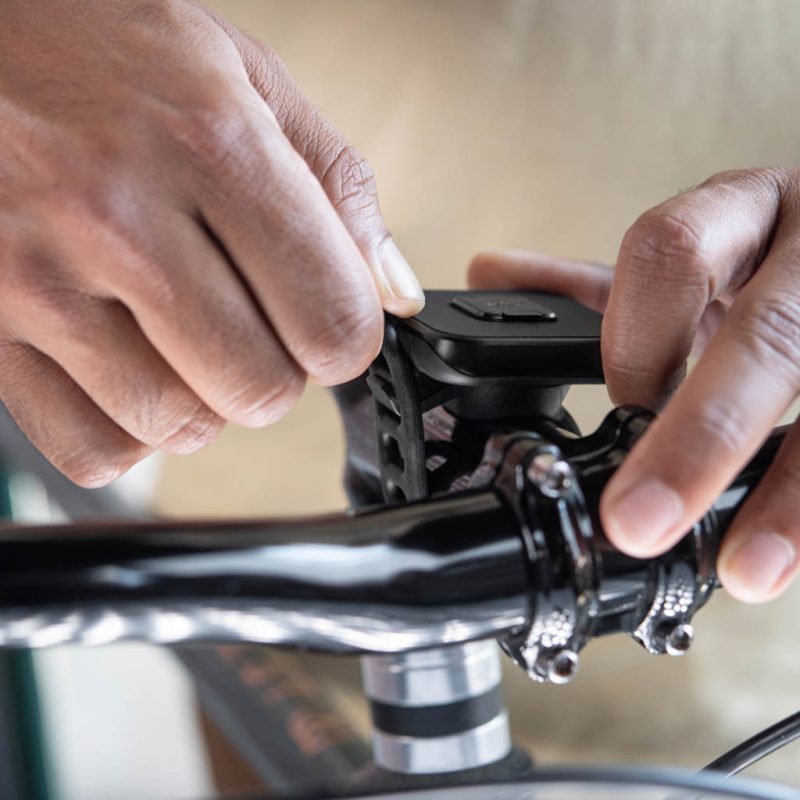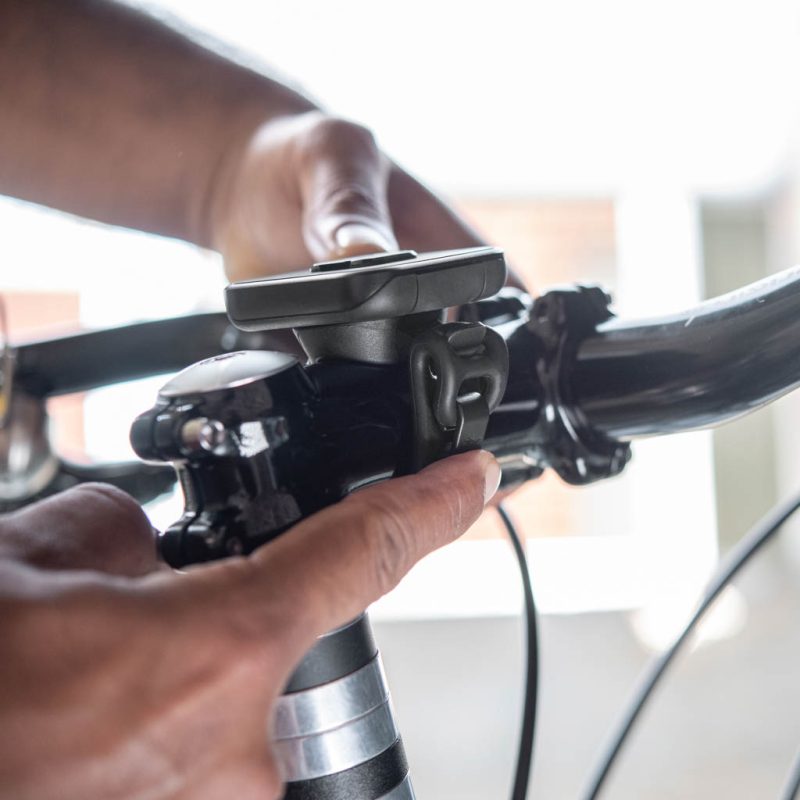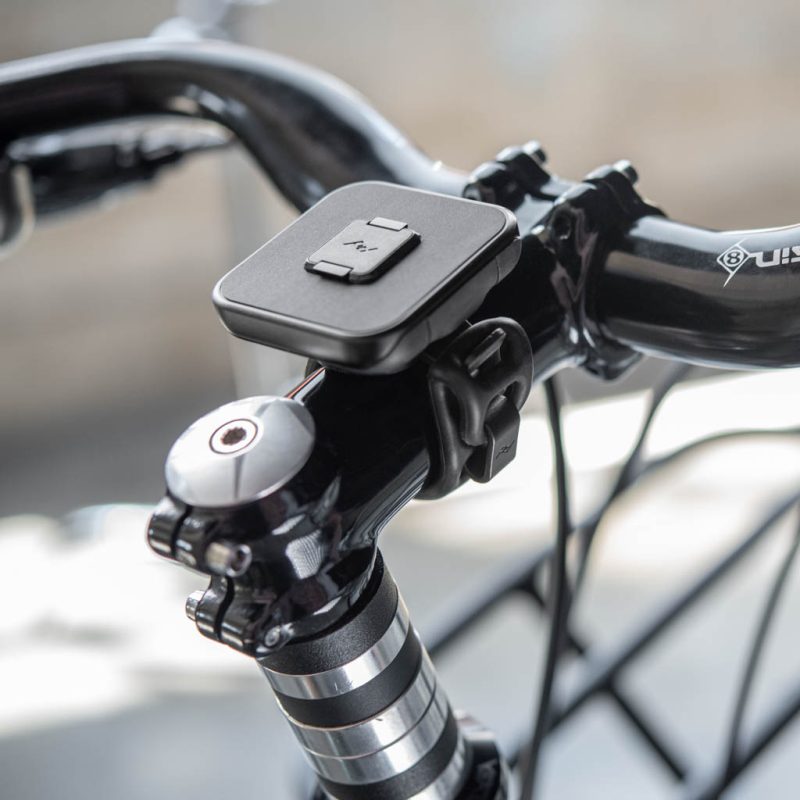 Universal Bar Mount
₱3,300.00
Designed for a wide variety of mounting setups, the Universal Bar Mount securely holds your phone on the handlebars, stem, or frame of any bike, scooter, stroller, motorcycle, golf cart, and more. Silicone band attaches snugly to wide range of standard bar diameters and can be repositioned easily.
Magnetically grabs your phone with a satisfying 'pop' and holds it in portrait or landscape mode. The magnets, charging components, and chassis are each custom-designed to optimize charging alignment, charging speed, and heat dissipation. This unique mounting system is called SlimLink – a technology that grabs and locks your phone so effortlessly, it feels like magic. Remove your phone instantly with the push of a button. Easily switch between portrait and landscape alignment without removing your phone. The mounting head clocks in 32 discreet positions so you can position your phone level on any handlebar style. Quickly move this mount from one place to another, or remove it at the end of your ride in places where theft is a concern.
Requires a Peak Design Case or Universal Adapter (sold separately).
Mount Your Phone on Dang-Near Anything
Bike handlebars, stems, frames, and many more...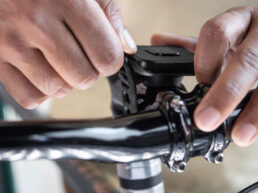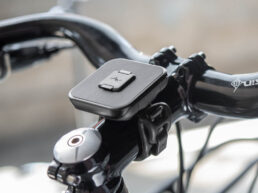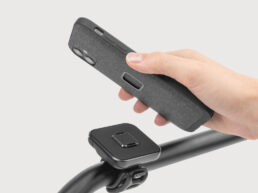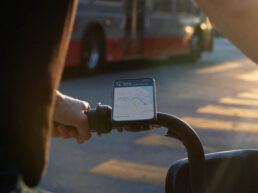 MOUNT YOUR PHONE ON DANG-NEAR ANYTHING
Bike handlebars, stems, and frames? Check. Scooters, motorcycles, and mopeds? Check. Strollers. Golf carts. Lawnmowers. Snow blowers. Sure, dude.
MAGICAL CONNECTION SYSTEM
Magnetic locking technology (called SlimLink™) is ultra secure and feels like magic
No-look, 1-handed phone attachment and removal
Phone is held in place rigidly yet accessible with the press of a button
Mount on any handlebar or bar-like substrate: bikes, scooters, strollers, motorcycles, golf carts, and more
Designed for use on bars 22mm-35mm in diameter (19mm-55mm max range)
Also fits on non-round handlebars (like aerobars)
Holds phone in portrait or landscape mode
Mounting head clocks in 32 rotational positions
Premium materials and stout construction mean this mount will last for many phones to come

Guaranteed for life

, like all Peak Design products
Instantly installs via silicone band—secure connection with easy & quick removal
Keeper hook keeps silicone band end neatly stowed
Ideal for use with rental bikes or to prevent theft
Also great for households with multiple bikes
RUGGED ENOUGH FOR ANYTHING
Locking mechanism strong enough for any cycling activity or terrain
Solid machined/anodized aluminum and silicone construction
Weatherproof, durable, and lightweight
Requires a Peak Design Case or Universal Adapter (sold separately)
VEHICLE/HANDLEBAR COMPATIBILITY
Designed for bikes, scooters, strollers, motorcycles, golf carts, and more
Recommended for use on bars 22mm-35mm in diameter
19mm-55mm bar diameter max range
Mount may be difficult to attacca/detach outside of recommended range
Fits non-round handlebars—square tubes, aerobars, etc
DIMENSIONS
Mount Head: 5.3 x 5.3 x 1.39 cm
Band length: 16 cm
Band width: 2.1 cm
Band thickness: 0.5 cm
Clearance (handlebar to bottom of Mount Head): 0.77 cm
Height (handlebar to top of Mount Head): 2.2 cm
MATERIALS
Machined/anodized aluminum mounting head
Grippy silicone mounting pad with Tinuvin 770 UV-stabilizer
Silicone mounting band
Glass-reinforced nylon band-mounting hook
Polycarbonate band keeper hook
High-temp neodymium mounting magnets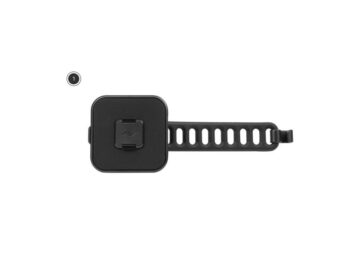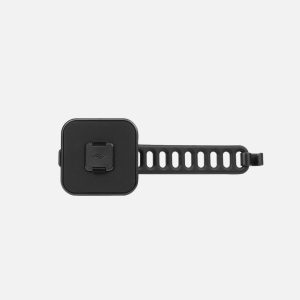 Universal Bar Mount
Your review
* Review is required
Email
* Email is required
Add photos or video to your review
Q & A
There are no questions yet
You may also like…
Adhesive-backed magnetic phone mount for flat surfaces