Antimicrobial Gloves
₱985.00
Cu+Care Antimicrobial Gloves are designed to actively reduce infection transmission of harmful microbes present in hi-touch/common surfaces. Featuring Nano-composite copper technology, these gloves are anti-bacterial, anti-microbial, anti-fungal and remains continuously effective in neutralizing harmful microbes.
Cu+Care Antimicrobial Gloves are touch-screen friendly, and does not use dye coloring thereby reducing any chance of skin irritation. They are wholly-manufactured in Taiwan.
In stock





Antimicrobial Efficacy
Intertek #TWNC0920361
Staphylococcus aureus >99.94%
Kiebsiella pneumoniae >99.92%
Trichophyton mentagrophytes None
Everyday Use
Cu+Care Antimicrobial Gloves are comfortable and breathable. Take it whenever you go out for exercise, errands or access public facilities.
Touch-Screen Friendly
Index and thumb tips are touch-screen friendly making Cu+Cure Antimicrobial Gloves easy and convenient to use.
Skin-safe
Cu+Care Antimicrobial Gloves are non-irritating, non-sensitizing and non-toxic. It does not use any dye in its finishing process.
Copper's Antimicrobial Action

CONTACT AND INITIATION
When a microbe lands on a copper surface, its membrane is ruptured. This leads to loss of cell content as large amounts of copper ions dissolved from the metal surface are taken up by microbe.

GRADUAL DESTRUCTION
Dissolved copper ions react with oxygen and create radicals like OH which causes severe damage to the microbe's cell.


TOTAL ERADICATION
Microbe's DNA is fragmented into small pieces which seep out of the cell. It's DNA and RNA are destroyed, and can no longer mutate and multiply. This eventually leads to total eradication
CU+CARE ANTIMICROBIAL GLOVES PROTECTS
Cu+Care Antimicrobial Cooper Gloves prevents infection or cross transmission from hi-touch surfaces and high traffic areas such as: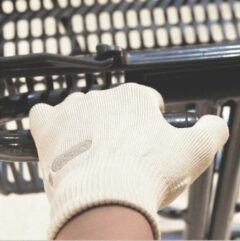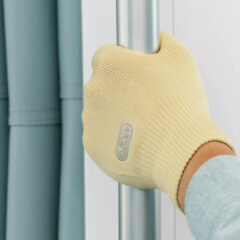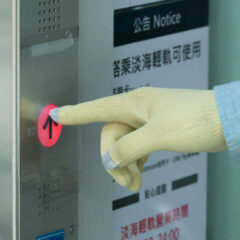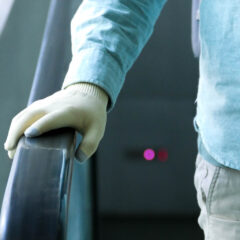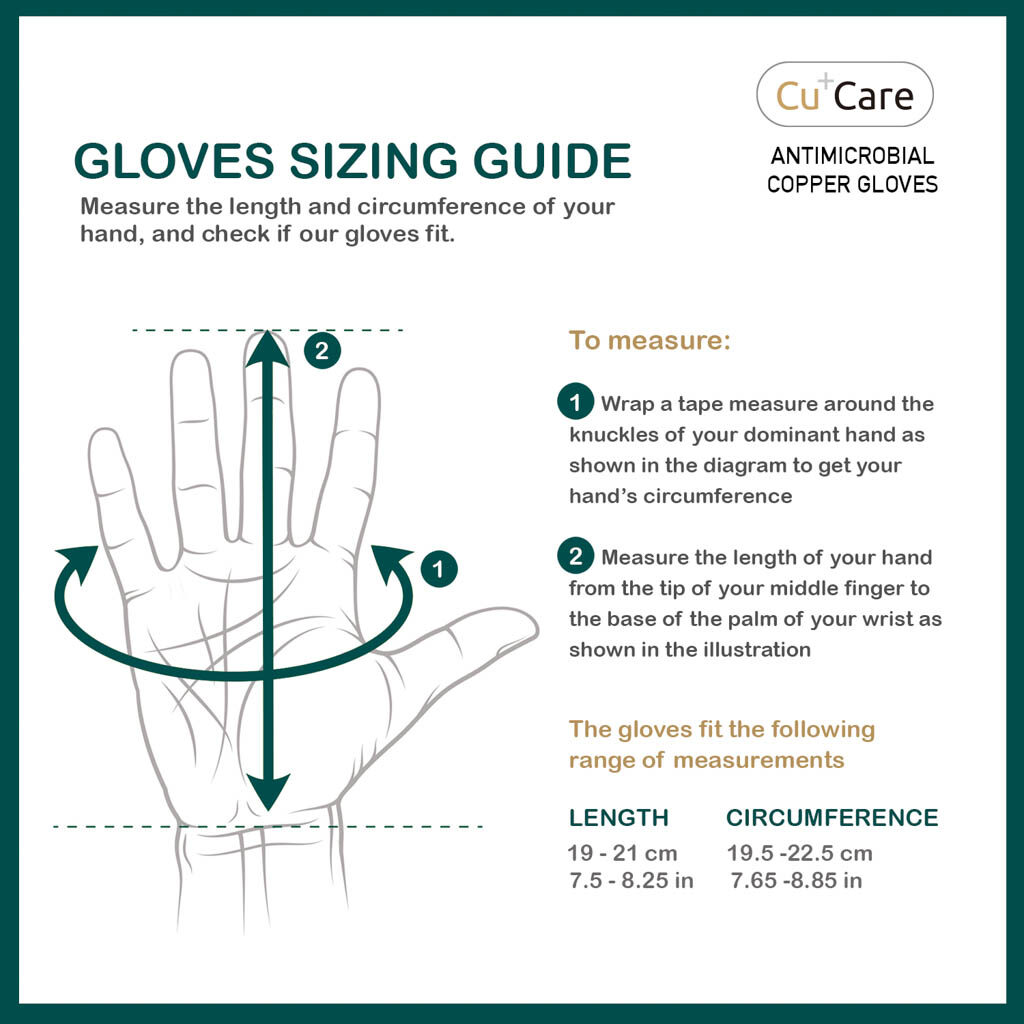 SIZE
Free Size (L 21 x W 9 cm)
COLOR
Natural cuprous color (non-dyed)
Materials
80% Nano-Copper Composite Fiber
Touch-screen friendly tips
20% Spandex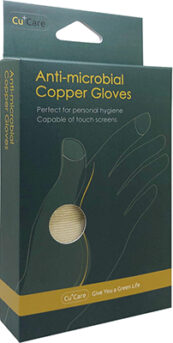 1 pair Cu+Care Antimicrobial Gloves
Only logged in customers who have purchased this product may leave a review.
Q & A
There are no questions yet