Antimicrobial Mask
₱875.00
Cu+Care Multifunctional Mask is a premium lightweight reusable multifunctional mask that is constructed with nano-composite copper material that offers antiviral and antibacterial protection for the individual user.
Cu+Care Multifunctional Masks are wholly-manufactured in Taiwan and has underwent rigid test and certifications from trusted institutions such as Intertek, and Taiwan Textile Research Institute (TTRI).
Reusable, Self-Disinfecting, Snug-Fit
Nano-composite TENCEL™ blend of potent Cu2O Copper and polyester
Cu+Care Multifunctional Mask comfortable inner face-touching layer is made from a special Nano-composite TENCEL™ textile that integrates 67% Copper and 33% Polyester. This textile characteristic offer the following unique benefits:
ODOR NEUTRALIZATION
Cu2O Copper eliminates offensive odors at source by eliminating the bacteria that causes it. Well-established scientific studies have proven that using copper is twice as effective as the "gold-standard" activated carbon in neutralizing and removing foul-smelling odors.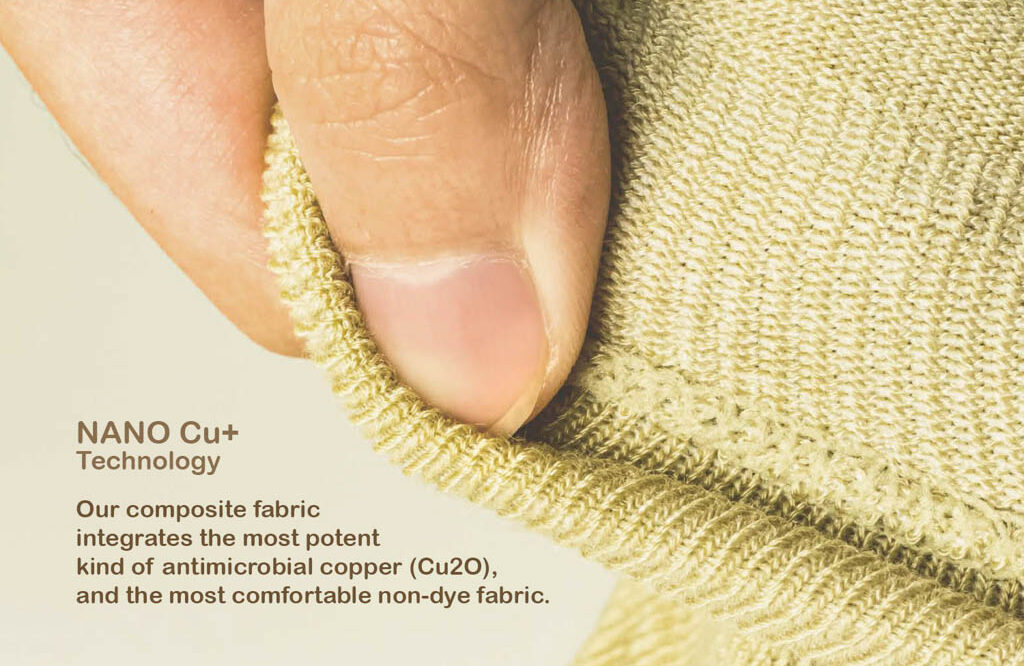 Cu+Care Multifunctional Mask is made from highly-efficient combination of textile and particle/bacterial filter. As a result of this efficient use, the mask is designed to be lightweight and, most importantly, breathable. Cu+Care Multifunctional Mask is comparable in terms of comfort and breathability to that of a regular non-filtered cloth mask.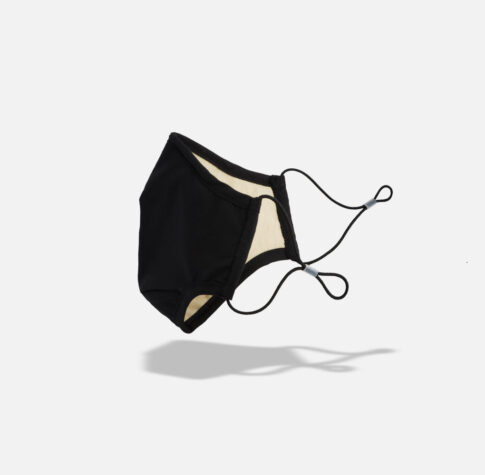 Ultra-SPF 50 rated outer fabric provides maximum skin protection by blocking harmful UV-A rays that will cause premature skin aging, wrinkling, and skin spots. It also shields the wearer from UV-B rays which can not only burn skin, but may cause skin cancer.
Important note: Any face masks will not provide total sun protection as they do not cover the whole face. For those under constant sun exposure, a broad-spectrum sunscreen lotion with a high SPF is recommended.
PM 2.5, N95 CERTIFIED PROTECTION
Cu+Care Multifunctional Mask is certified by trusted Taiwan institutions (i.e. Intertek, TRRI) for its filtration, bacterial and durability performance.
Outer: UPF50+ Fabric
Inside: Lab-certified PM 2.5, N95 Washable Filter
Inner (face touching): Nano-composite Antimicrobial TENCEL™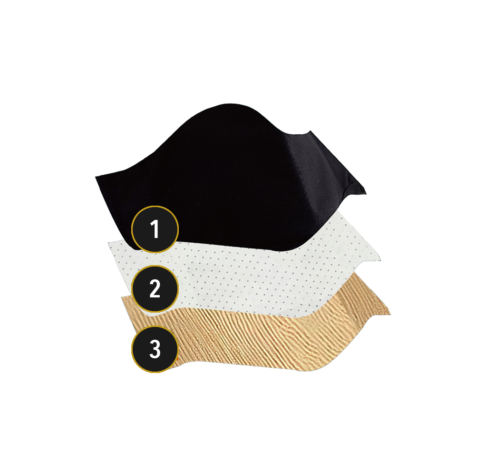 Cu+Care Multifunctional Mask is laboratory-tested and certified to perform even after 50 washings*. With normal use of 8 hours daily, the mask should remain effective for at least 6 months.
*Manufacturer recommended washing for typical use: Every 3-4 days by soaking the mask in a bowl of hot water with little or no mild detergent, then rinse under running water. Air dry indoors. Do not wring as it will damage the filter inside the mask. Do not use alcohol or bleach.
FULL-FACE COVERAGE AND FIT
Cu+Care Multifunctional Masks come in 3 sizes (small, medium, large) to securely fit all face types
Stylish 3D design structure with chin-catch feature offers a wide and secure face coverage
Ear loop adjuster enables the wearer to adjust preferred fit and tension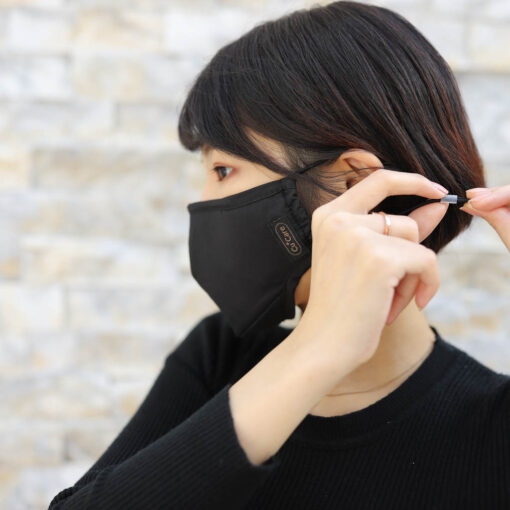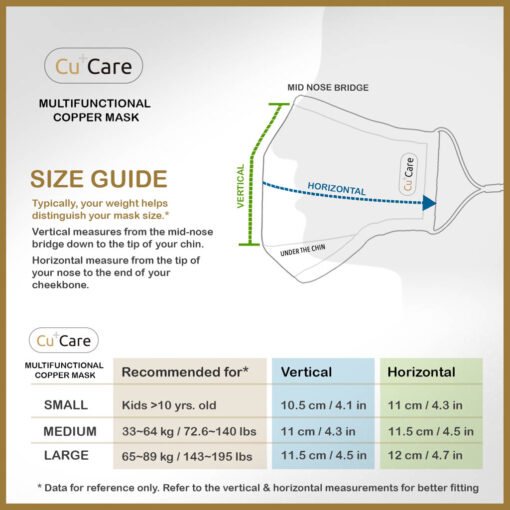 MASK SIZING GUIDE
To determine your correct size, take measurements for the 2 values below:
Vertical value: measures from the mid-nose bridge down to the tip of the chin.
Horizontal value: measures from the center-tip noise to the end of the cheekbone
SMALL
Vertical: 10.5 cm
Horizontal: 11 cm
MEDIUM
Vertical: 11 cm
Horizontal: 11.5 cm
LARGE
Vertical: 11.5 cm
Horizontal: 12 cm
Air-filtering efficiency: > 97.40%
CNSI 15980 Test equivalent to NIOSK Standard TRRI Report # TFF7D350
Anti-fungal inhibition: Grade 1
Trichophyton mentagrophytes (ATCC 9533)
Grade 1 = highest range of inhibition
Anti-bacterial reduction: > 99.99%
MRSA (ATCC 33591)
Kleb. pneumoniae (ATCC 4352)
Staphylococcys aureues subsp (ATCC 6358P
Odor-control
50% direct purifying percentage
Materials
Nano-composite TENCEL™ (CU+ Poly blend)
Flexible, adjustable ALU nose bridge strip
UPF50+ treated Polyester
Strong elastic ear bad with silicone adjusters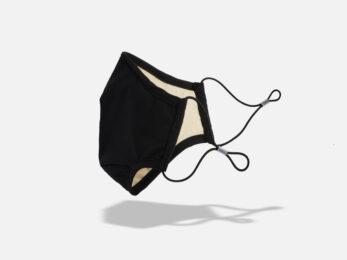 1 x Cu+Care Multifunctional Mask (in resealable pouch

1 x Care Card
Only logged in customers who have purchased this product may leave a review.
Q & A
There are no questions yet