Dual Plate
₱1,990.00
Dual Plate lets you remove your Camera from Capture (sold separately) and stick it directly into most Manfrotto RC2 tripod heads. Dual Plate earns its name because it also works in most Arca-type tripod heads. Fits in Capture in 2 directions and contains 2 loops for Peak Design Anchors. Durable machined/anodized construction 2-way Capture compatibility. New connection screw slot allows more positioning options, preventing interference with lenses, screens, and battery compartments.
Note: The dual plate blocks the battery door on Fujifilm X-T series.
In stock
Plate that works on both Area and Manfrotto RC2 heads
Premium-built, quick release plates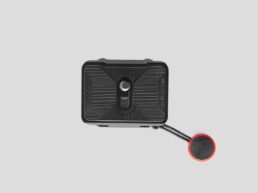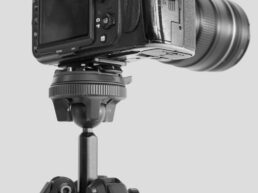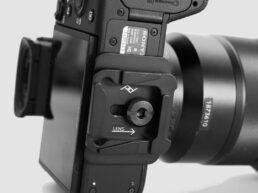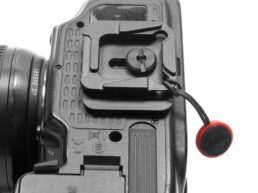 FOR MANFROTTO RC2 AND ARCA
Got a Manfrotto RC2 tripod head? This is plate for you. It'll even fit in Arca tripods, too. Check out pkdsn.com/tripod for a more in-depth tripod compatibility list.
Inserts into Capture in 2 directions
Fits any camera with a standard 1/4"-20 tripod mount
Connection screw slot allows you to position plate to avoid interference with lenses, screens, and battery compartments
Durable twist-resistant pad provides superior grip for heaviest of pro rigs
Machined anodized aluminum for a smoother, stronger finish
2 loops for connecting Peak Design Anchors
SKU/PART NUMBER
PL-D-2 (Black)
DIMENSIONS
5.2 x 4.2 x 1.1 cm
BACKWARDS COMPATIBILITY
Works with all versions of Capture.
Works with all Peak Design straps.
MATERIALS
CNC-machined aluminum, black anodized finish, injection molded PVC pad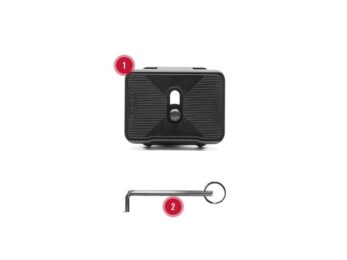 1 x Dual Plate
1 x 4 mm hex wrench
Only logged in customers who have purchased this product may leave a review.
Q & A
There are no questions yet