Pro Pad
₱1,650.00
Drastically increase your comfort and stability when using Capture with even the heaviest of camera/lens/grip combinations. Works on the belt or backpack strap. When on the belt, Pro Pad enables top-loading Capture entry. The all-new Pro Pad is significantly smaller and slimmer than the original version, yet built from a semi-rigid high-density EVA that provides more stability than ever. The pad is seamlessly laminated with our weatherproof charcoal nylon canvas, giving it a complete aesthetic makeover. And, in response to Pro Pad v1 customer feedback, we've made the new Pro Pad even easier to setup and use.
In stock
Low-profile Stabilizer Pad for Capture
Comfortable, Works on belts and backpack straps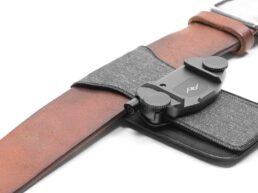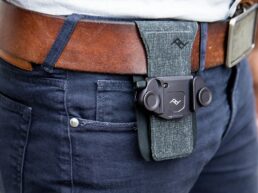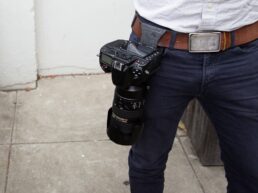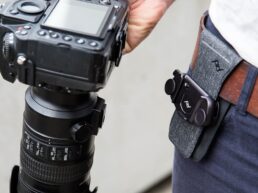 By itself, Capture is strong enough to hold any size camera. With Pro Pad, you hold even the largest of pro bodies and lenses comfortably all day.
Compression-molded EVA foam drastically increases comfort and stability with heavy cameras
Works on belt or backpack strap
TOP-LOADING CONFIGURATION
Enables top-loading Capture access on belt, preferred by some folks for greater ease of access
Significantly smaller and slimmer than v1
Seamless laminated construction is ultra low-profile and handsome
Instructions are printed directly on the inside of the pad, so you always have a stable, comfortable setup
DIMENSIONS
13.2 x 0.7 x 1.1 cm
STRAP COMPATIBLITY
Max strap thickness: 1.9 cm
Max strap width: 7.6 cm
BACKWARDS COMPATIBILITY
Works with Capture v3 only
MATERIALS
Laser-cut Hypalon + high-density EVA foam, high-frequency welded assembly
Only logged in customers who have purchased this product may leave a review.
Q & A
There are no questions yet