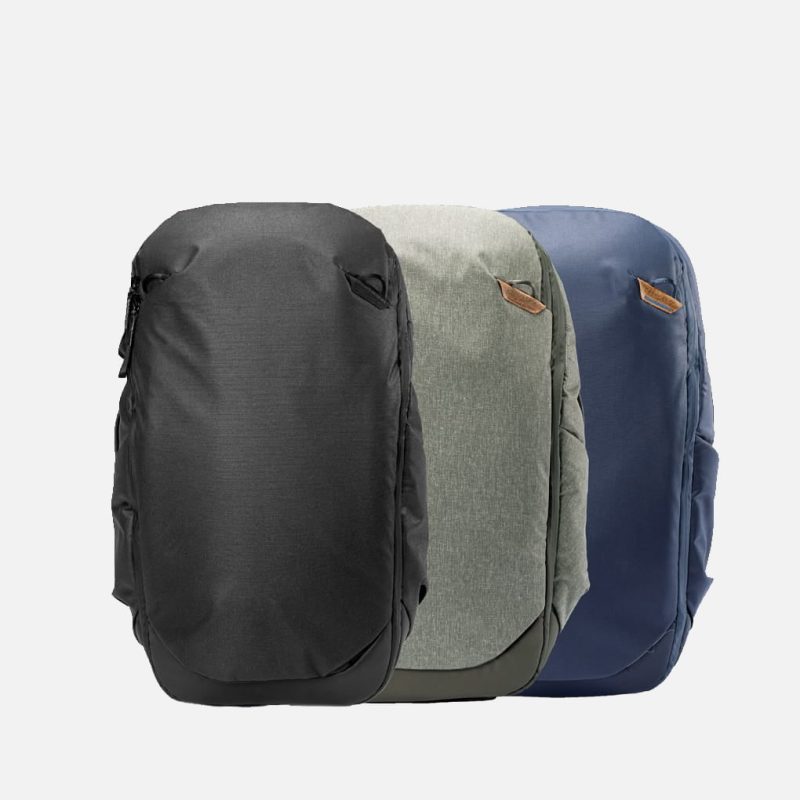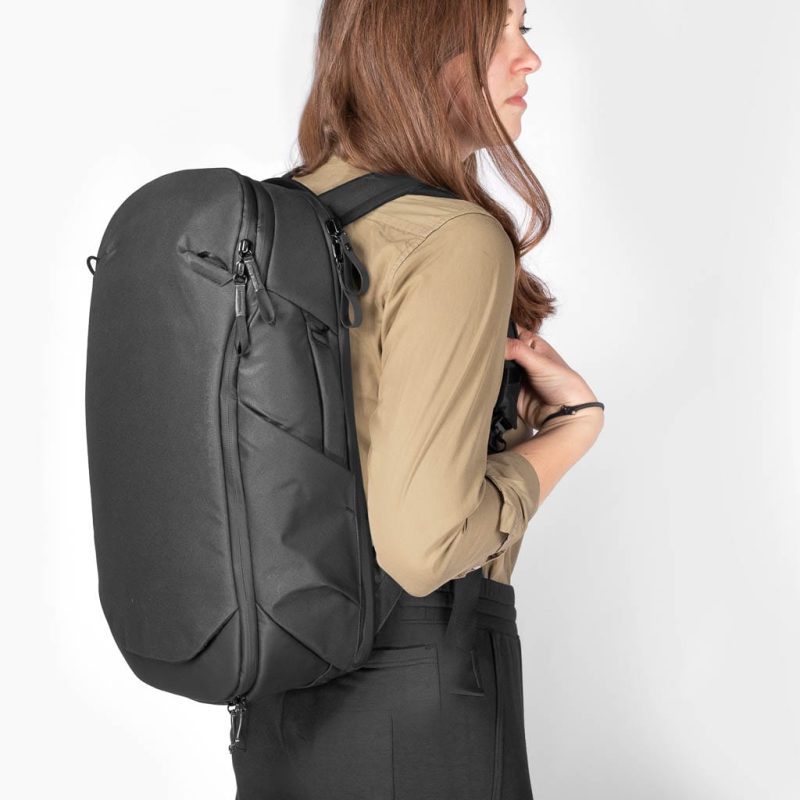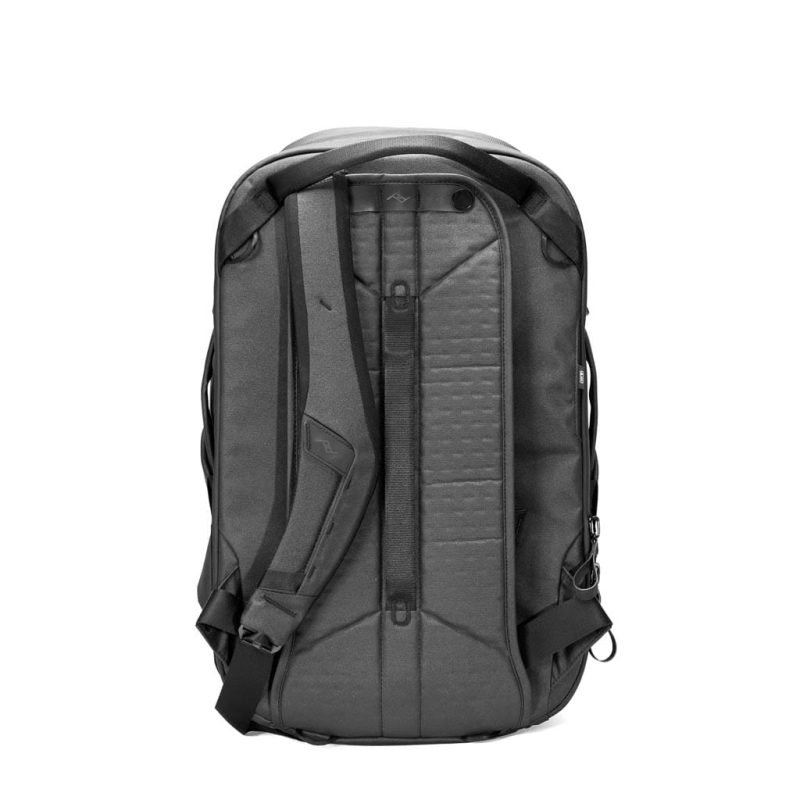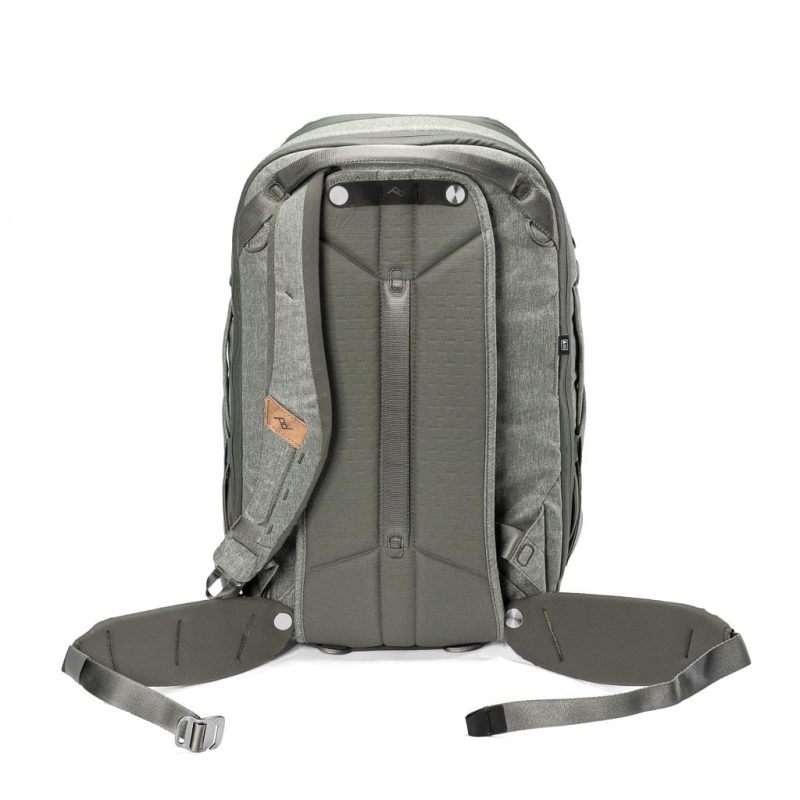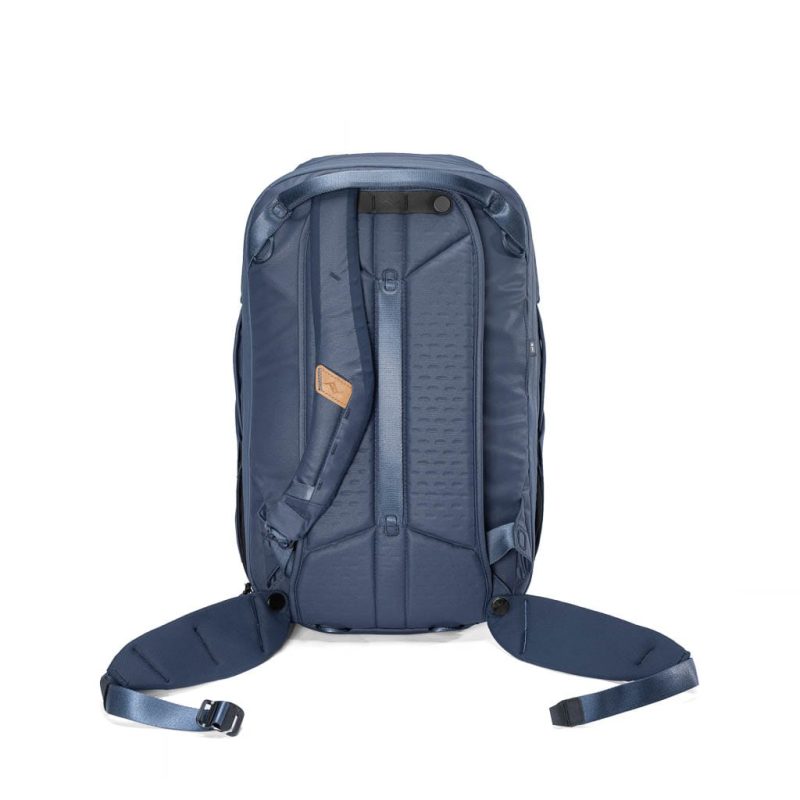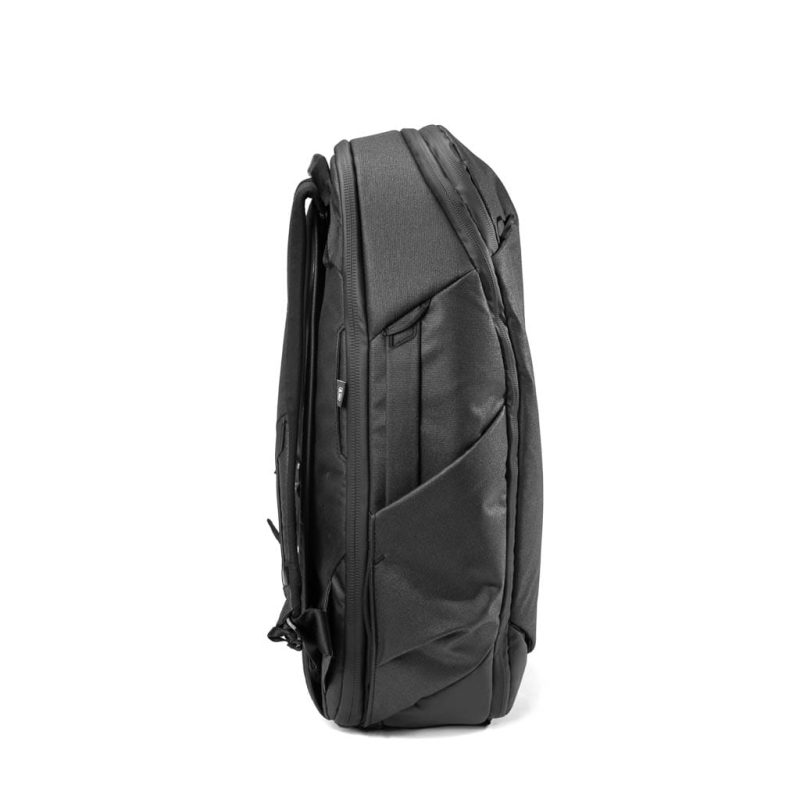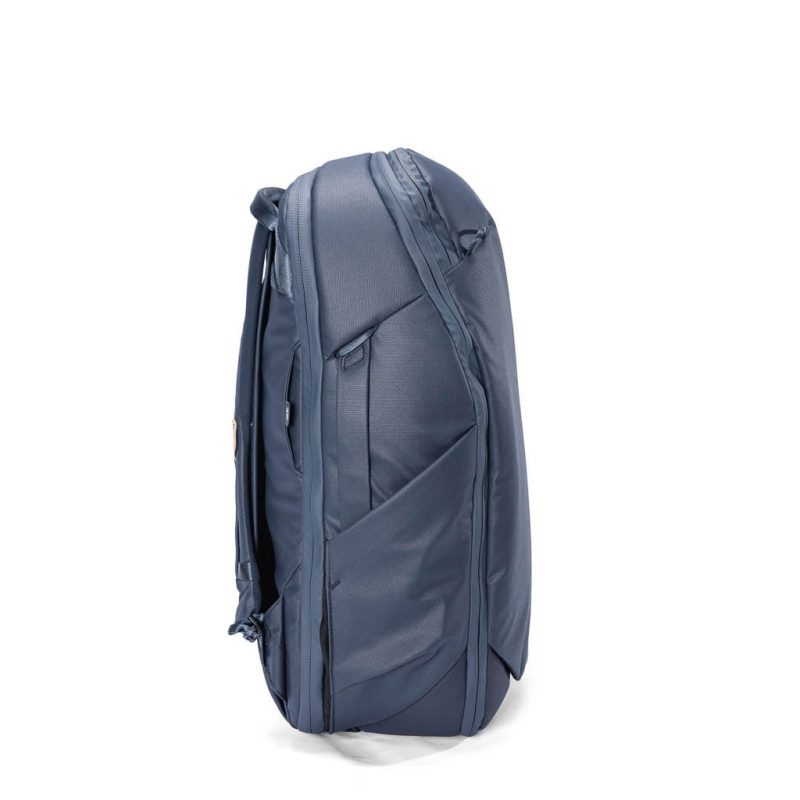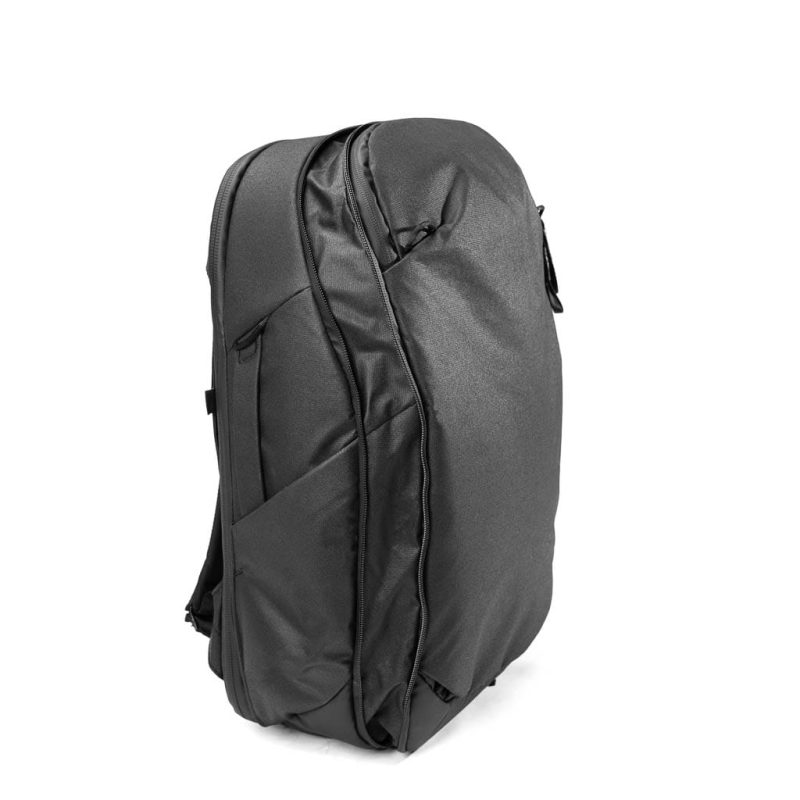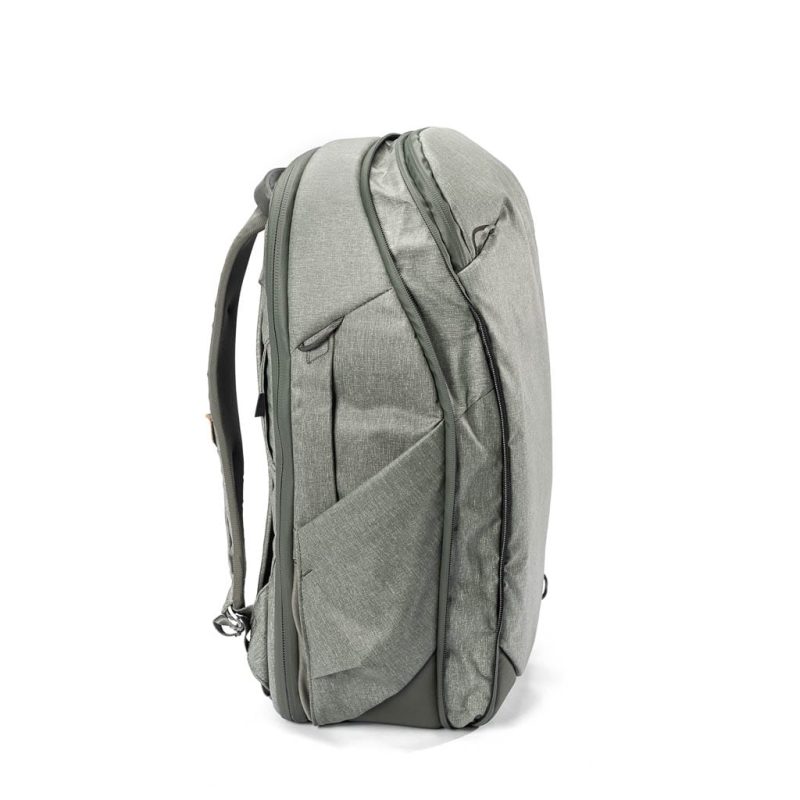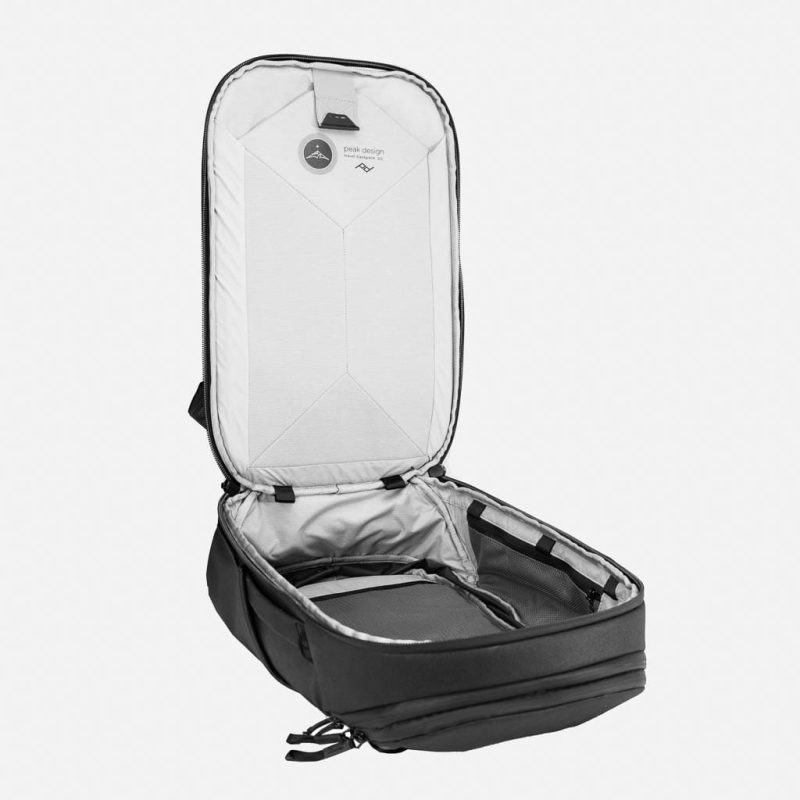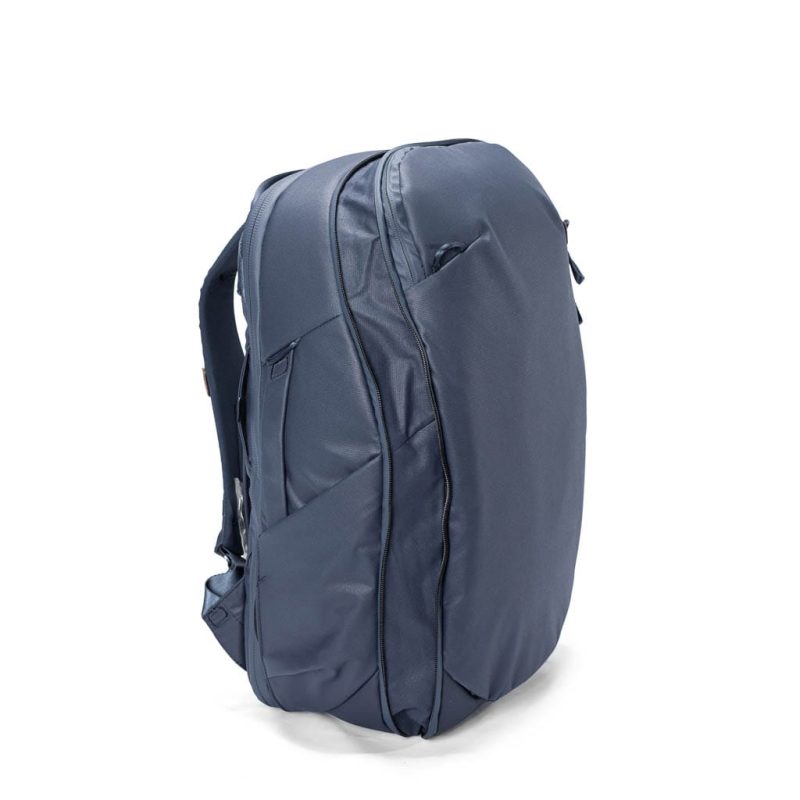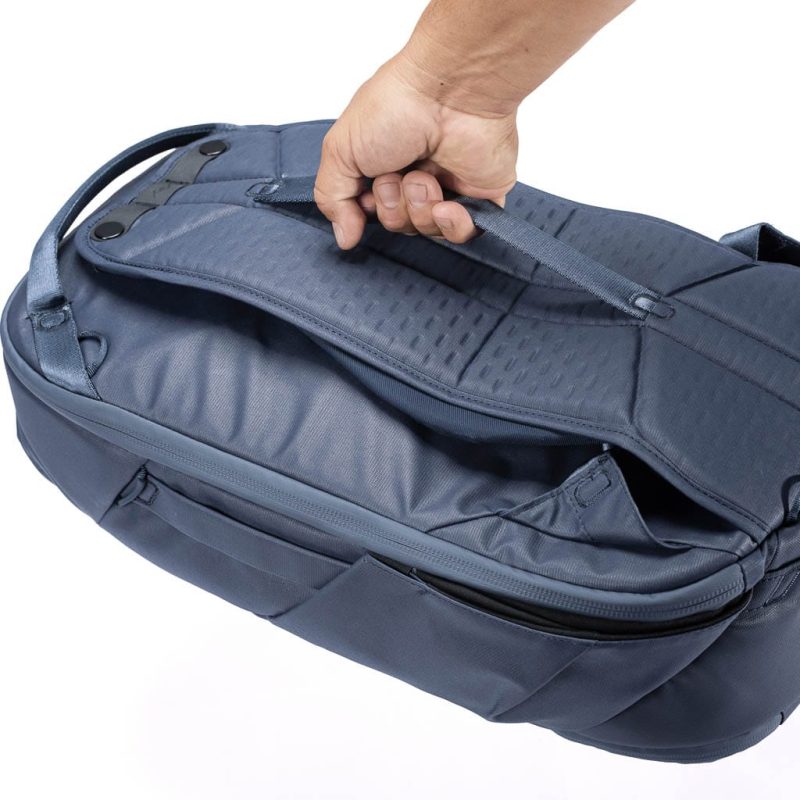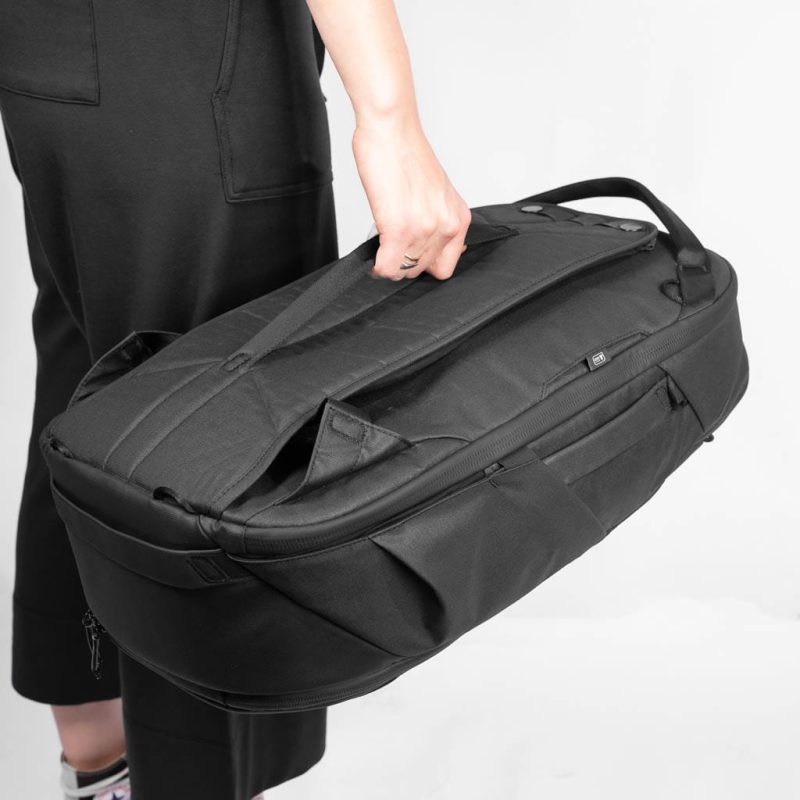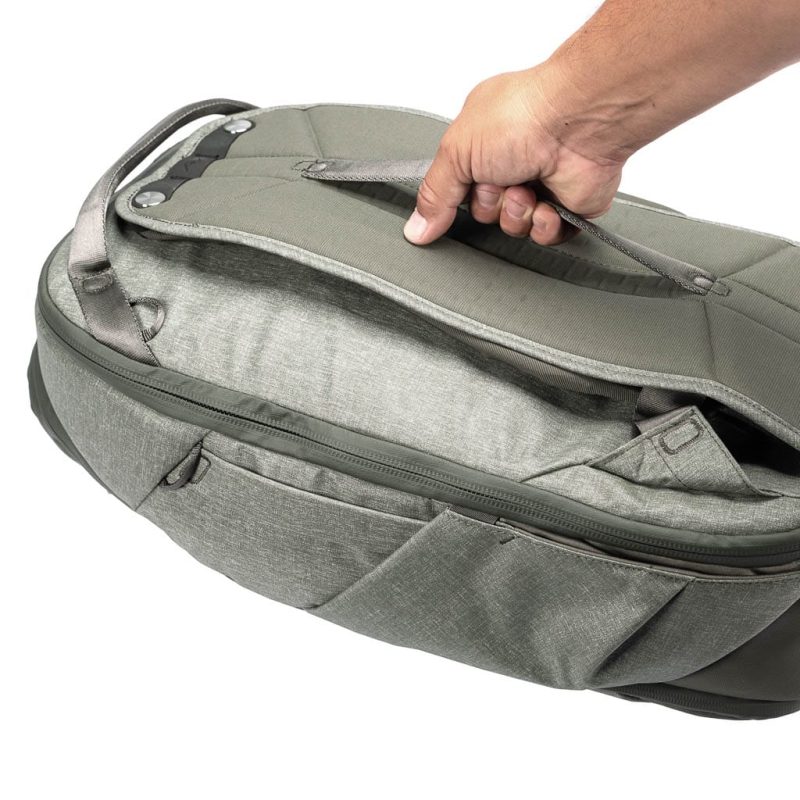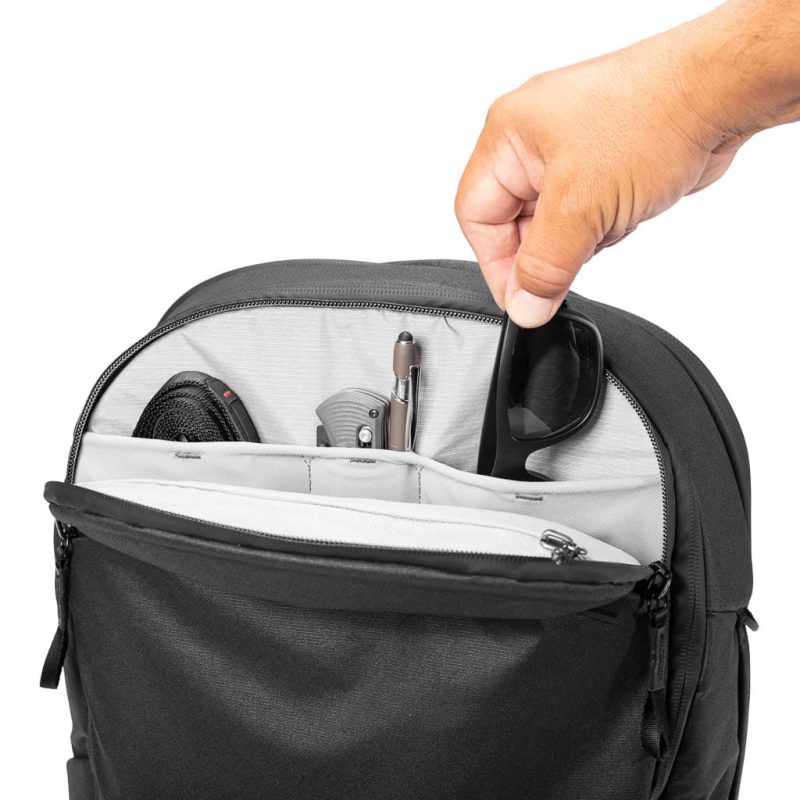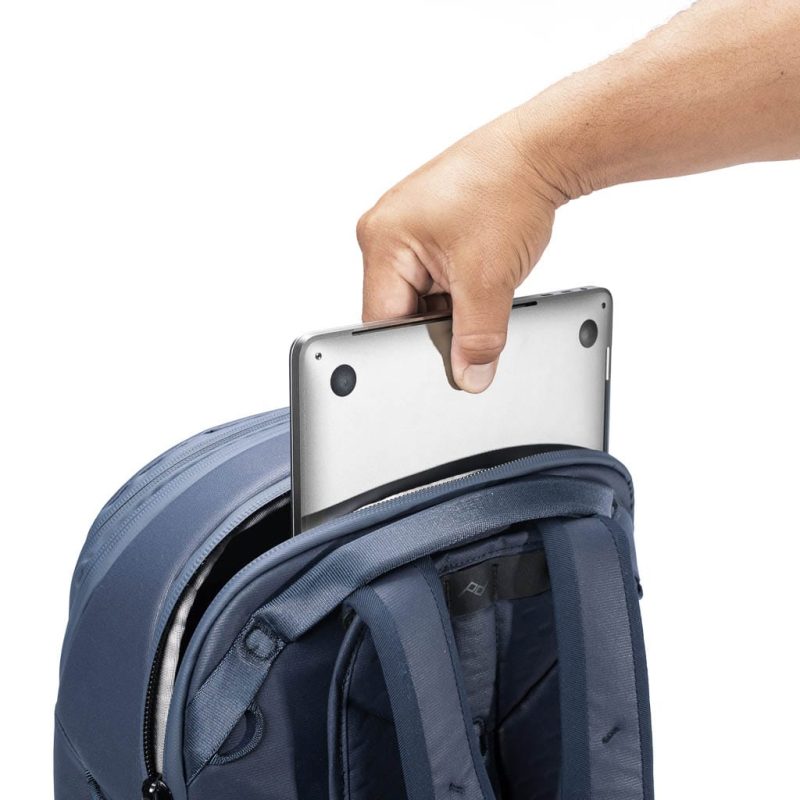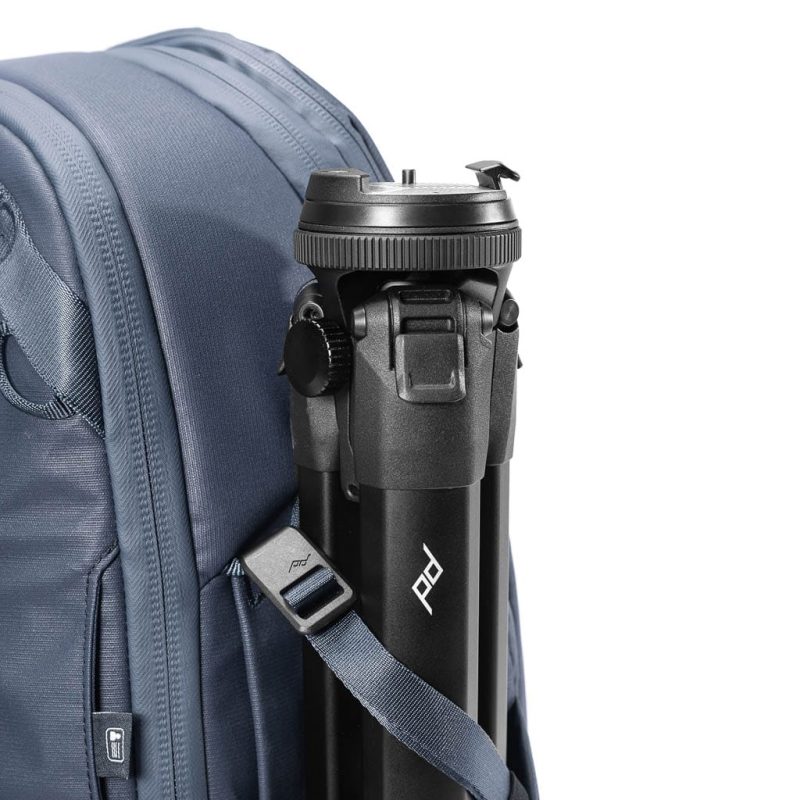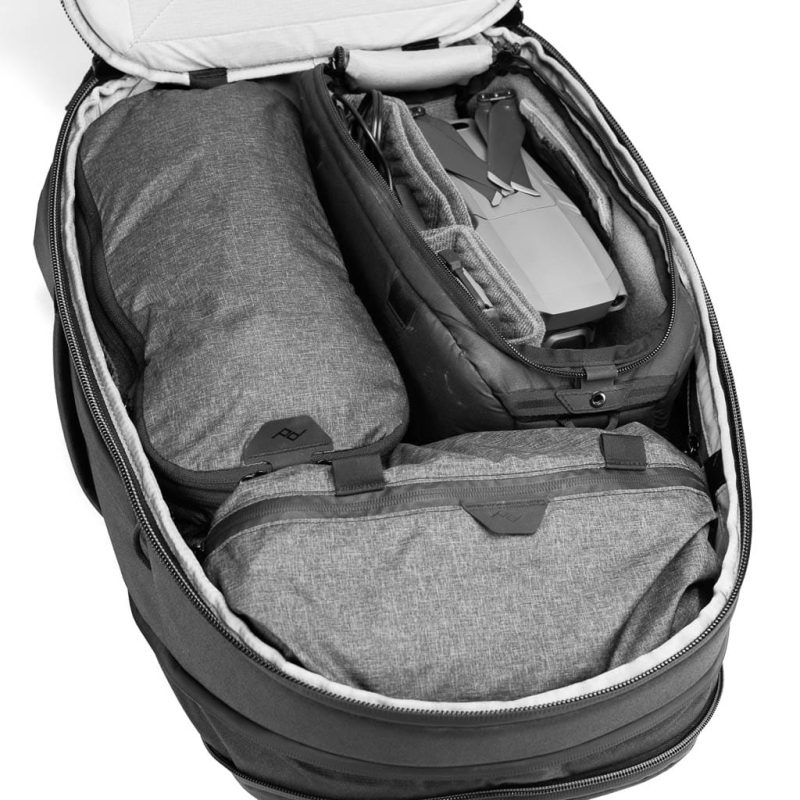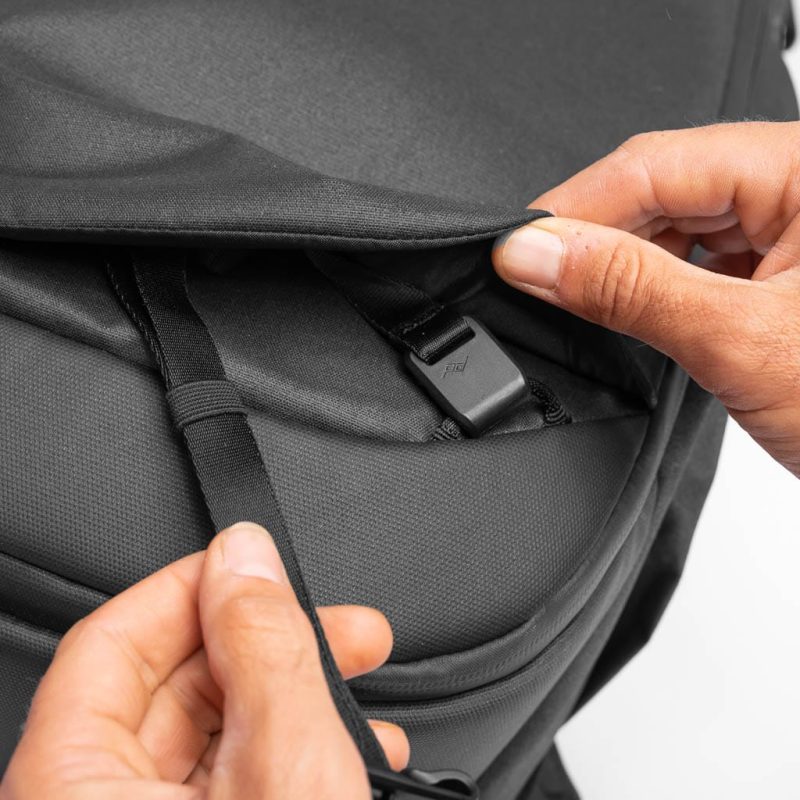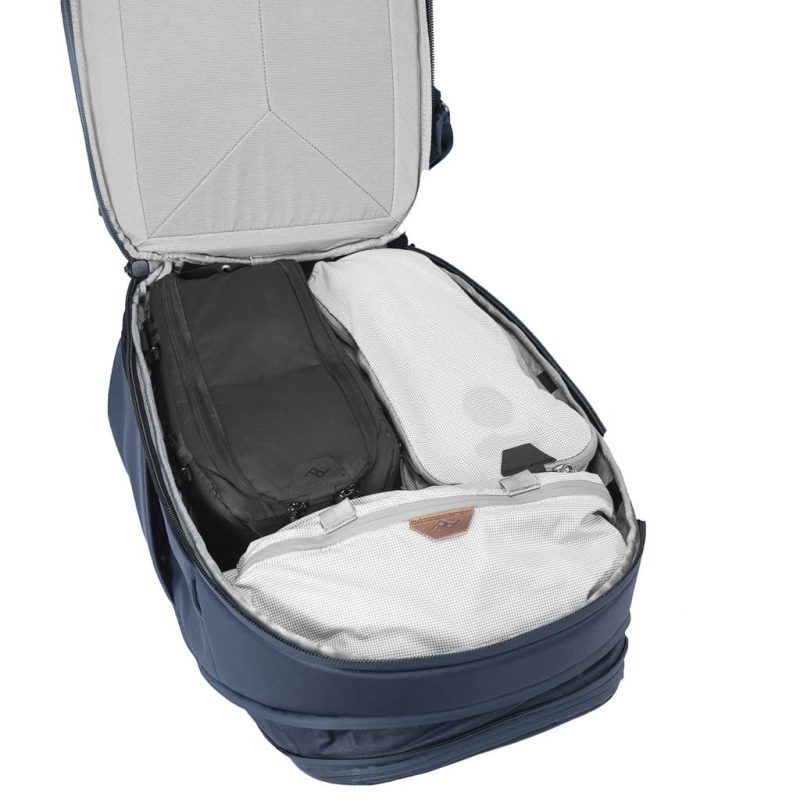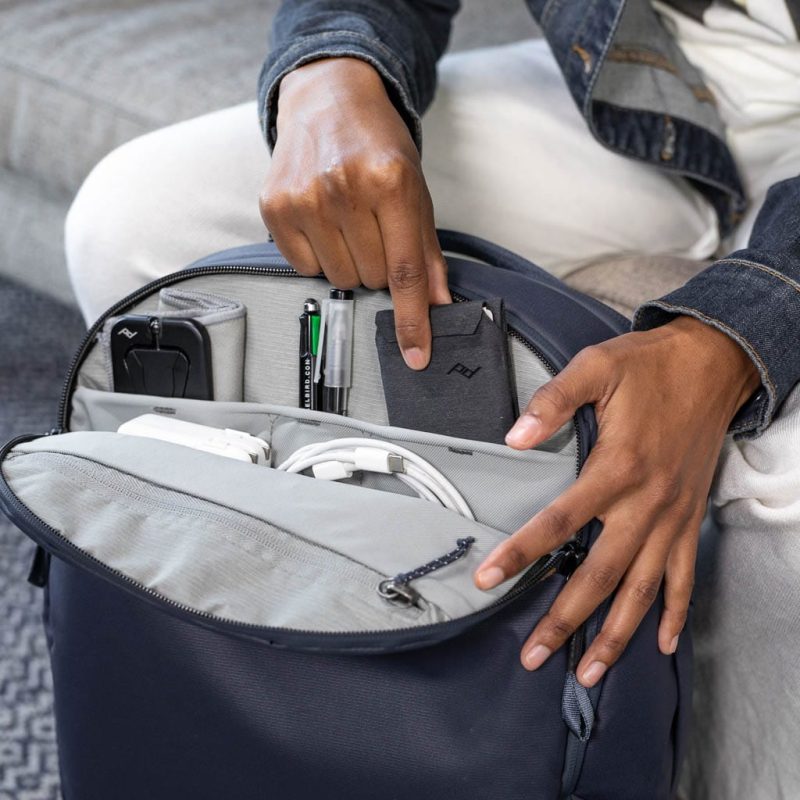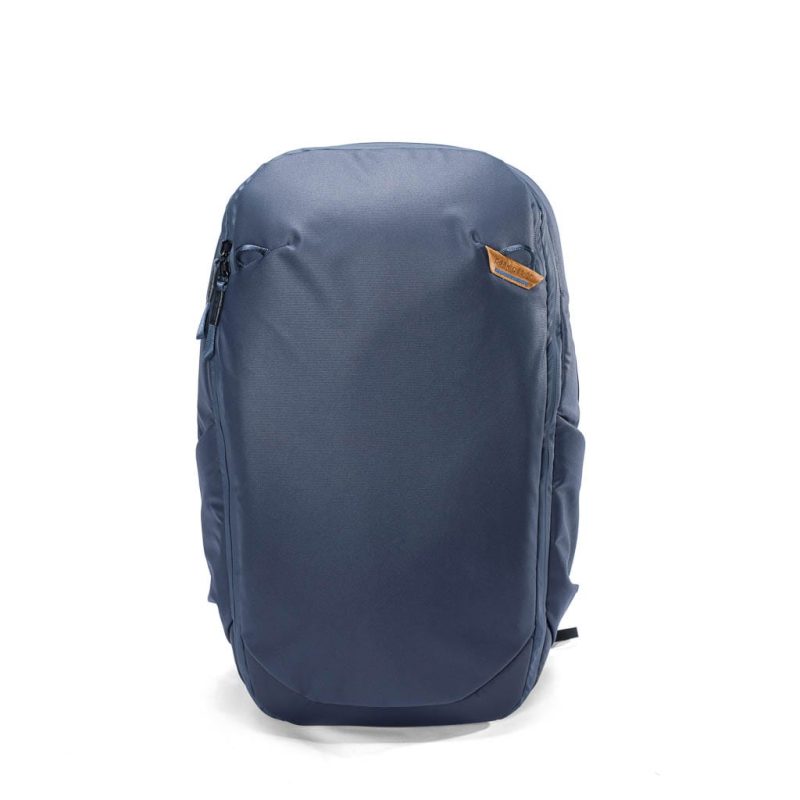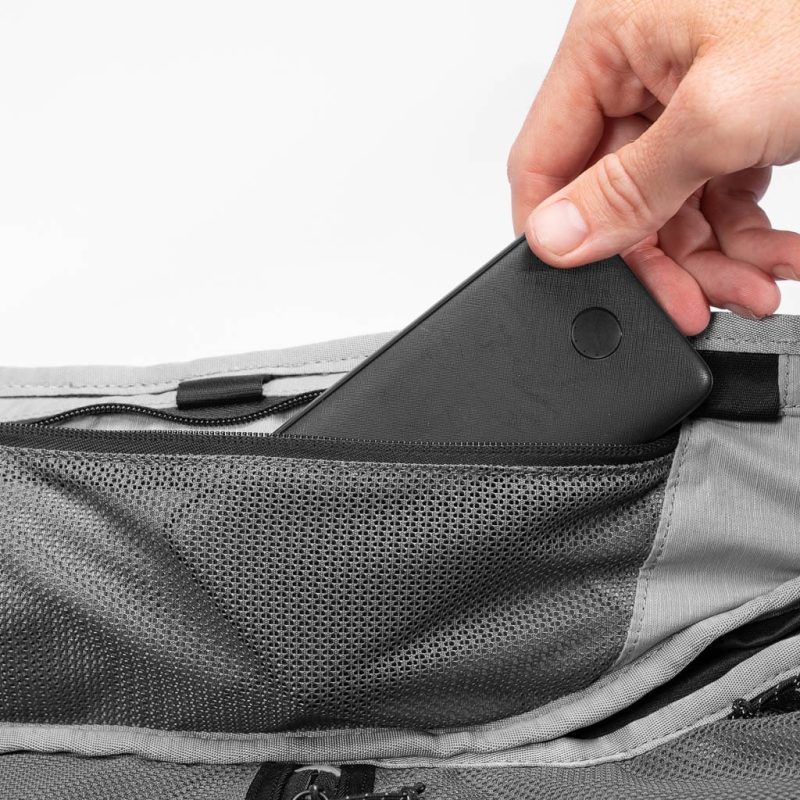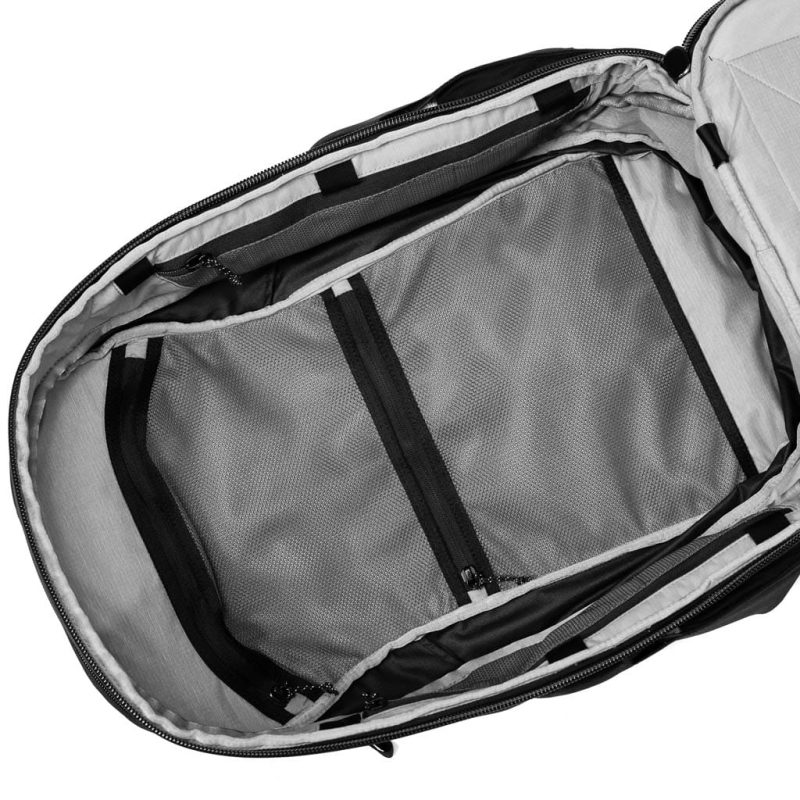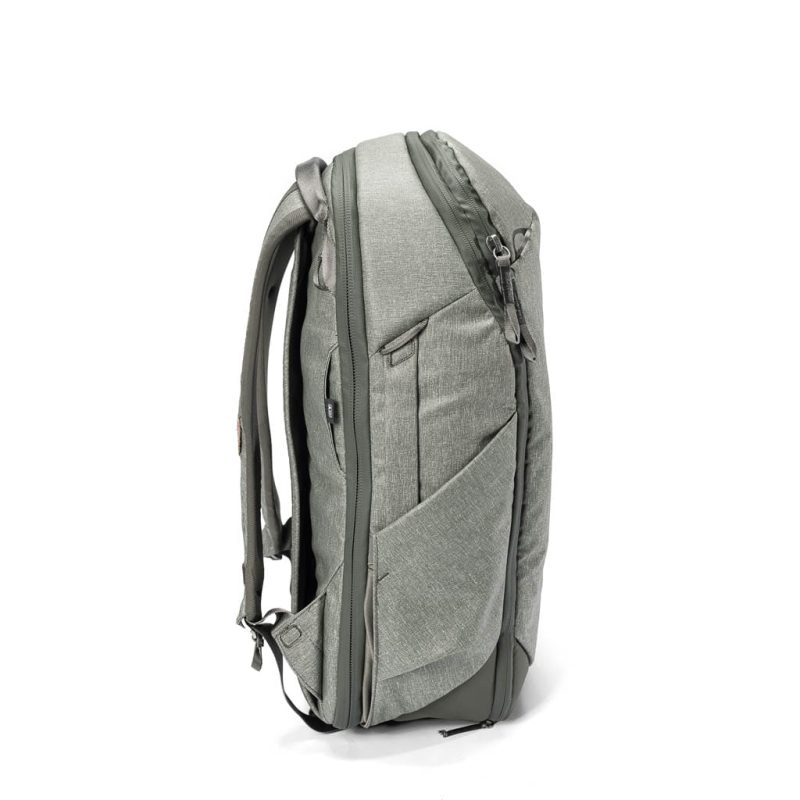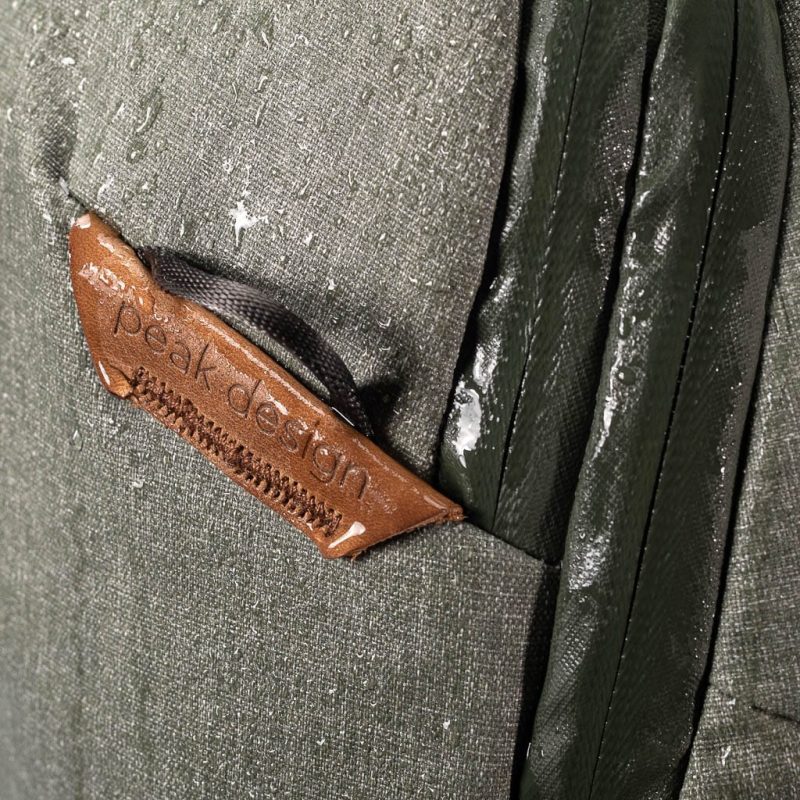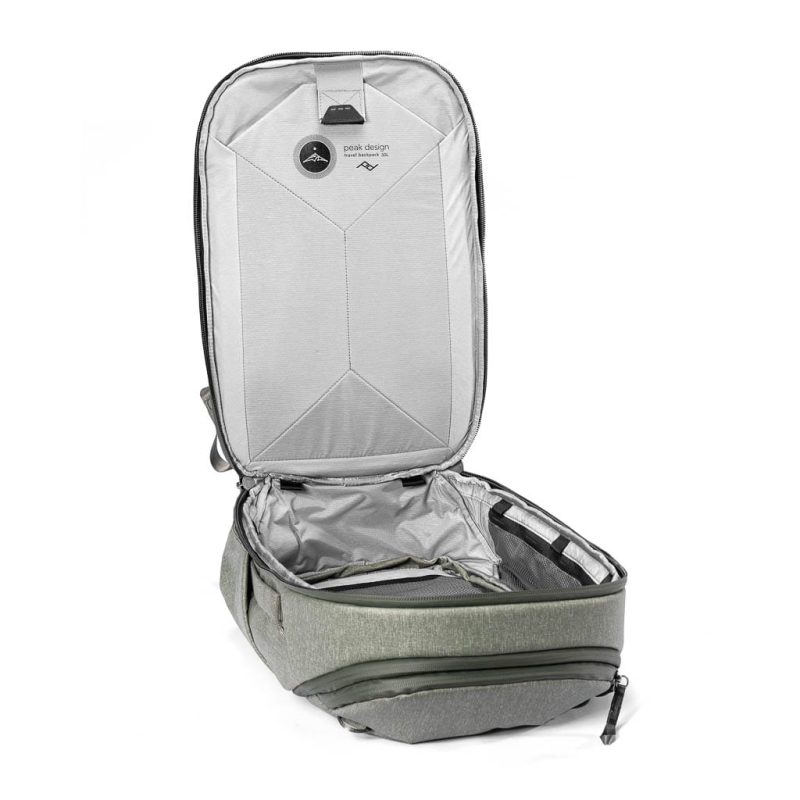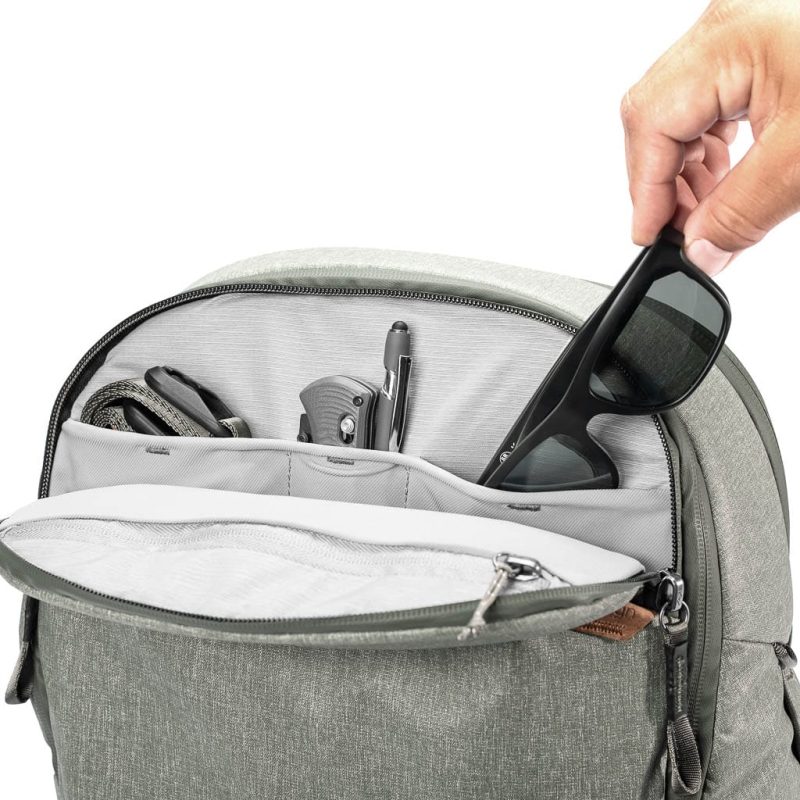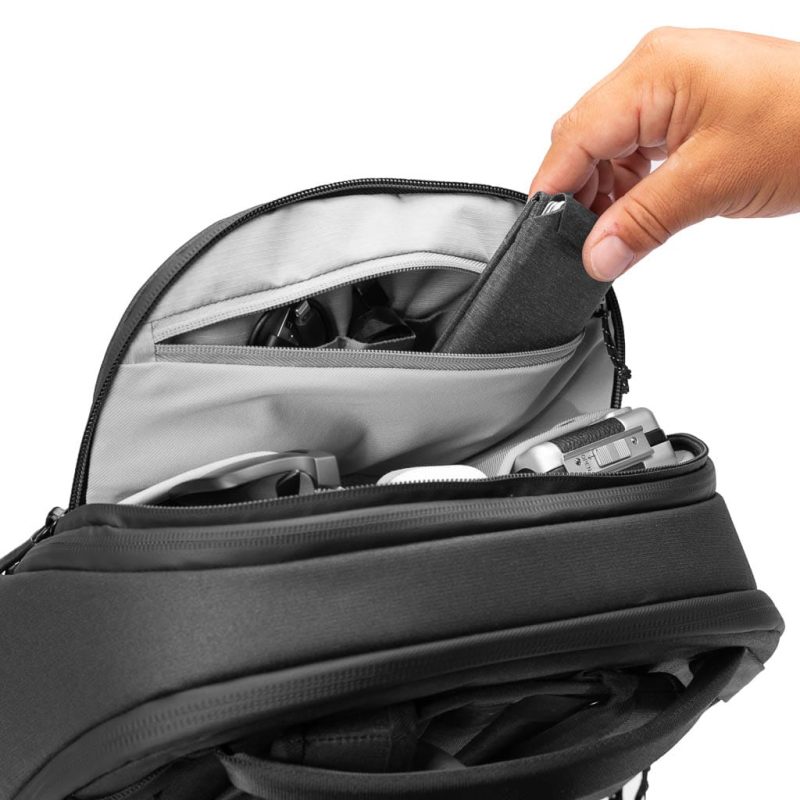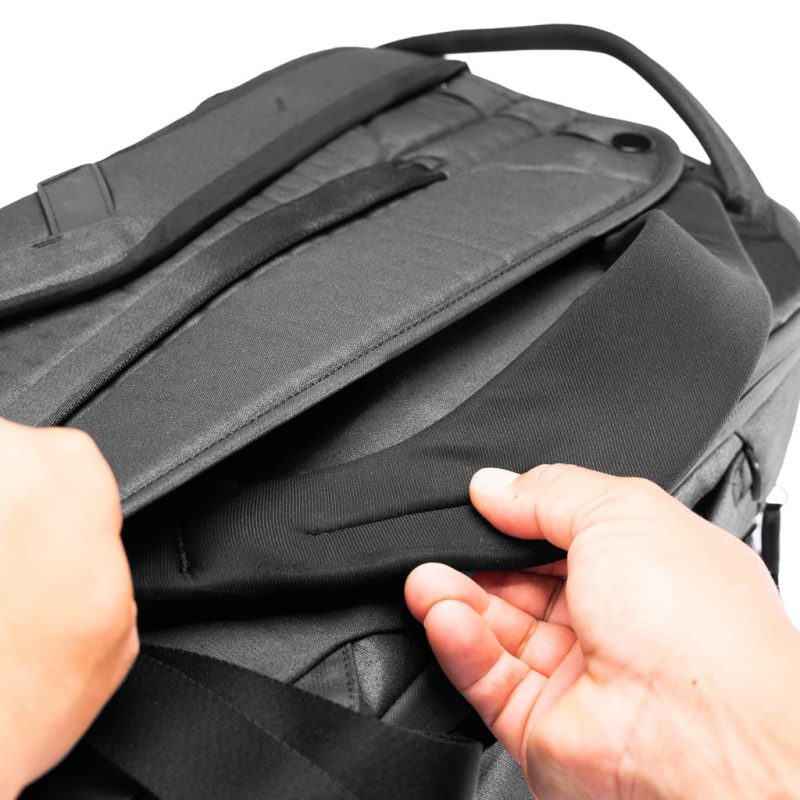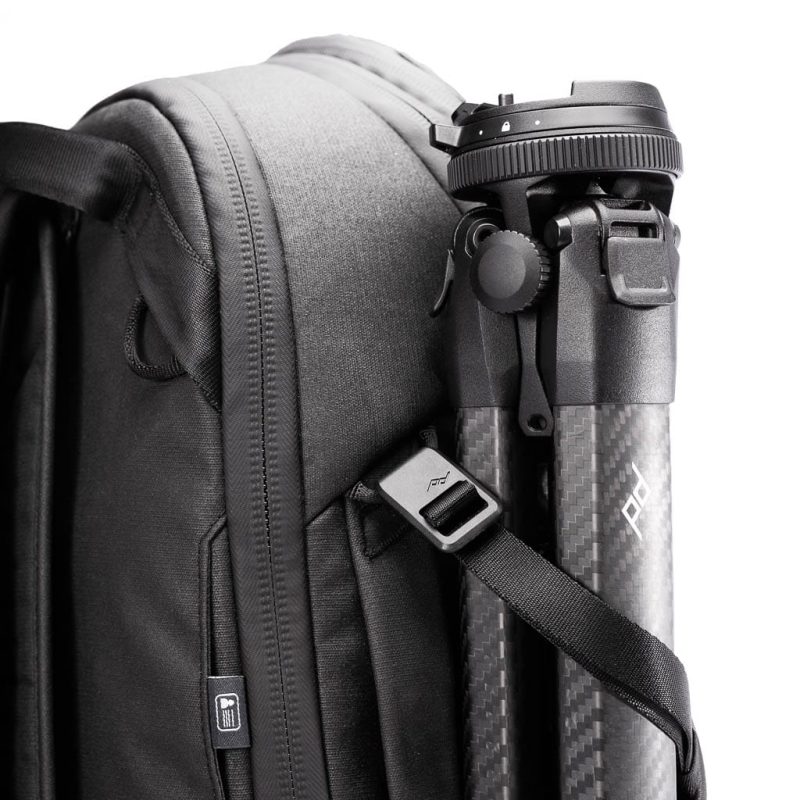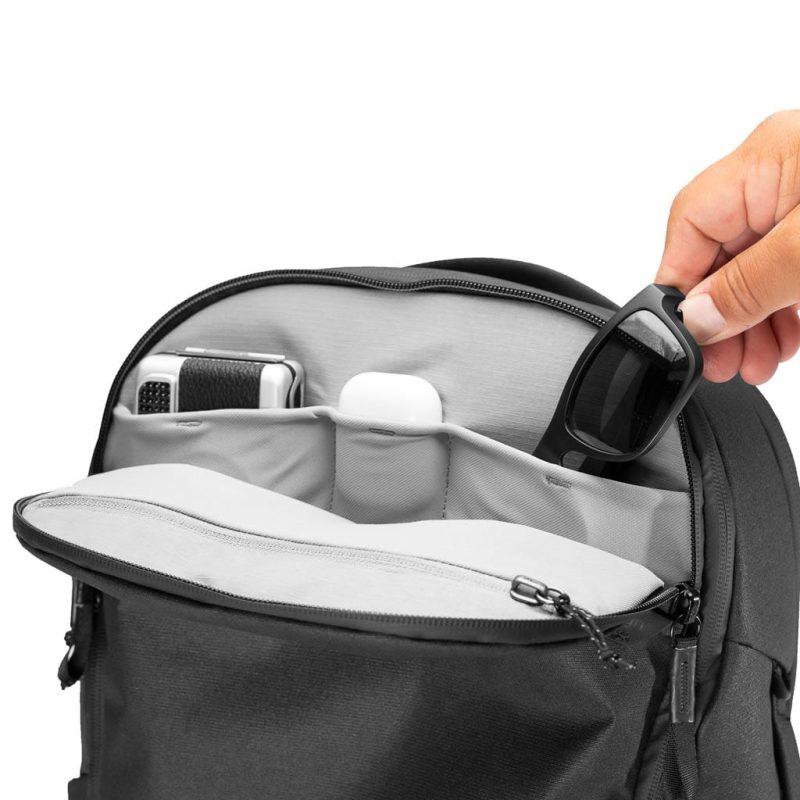 Travel Backpack 30L
The smaller sibling of our iconic Travel Backpack 45L, the 30L is a rugged, expandable daypack ideal for shorter travel and everyday carry. A big, beautiful rear hatch provides total access for easy packing and unpacking. An enlarged top pocket is subdivided with stretch and zip pockets for keys, glasses, passport, etc. The weatherproof #10 UltraZip can withstand decades of use thanks to its proprietary abrasion-resistant thread. Meets international carry-on size requirements in expanded (33L) and compressed (27L) form. Expansive side pockets for water bottles, tripods, and more.Travel Earplugs Kit Padded laptop + tablet sleeves. Tuck-away shoulder straps and optional hip belt accessory. 360-degree grab handles. Cleverly concealed external carry straps. All packed within a sleek, weatherproof 100% recycled 400D nylon canvas shell with 900D bottom liner. Fair Trade Certified and 100% carbon neutral.
Works seamlessly with Peak Design Packing Cubes and Pouches, sold separately. Fits Peak Design Camera Cubes, but only in its expanded form. For optimal photo gear carry, we recommend the larger 45L Travel Backpack.
Versatile, durable, 1-bag-travel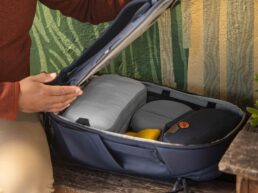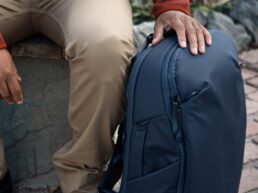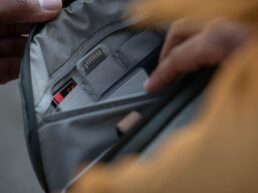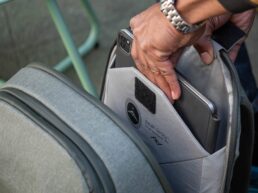 Like our award-winning 45L Travel Backpack, the 30L is designed to bring you sanity amidst the strenuous pace of travel. But its smaller form makes the 30L perfect for everyday use as well.
The 30L pack is best suited for:
1-bag travel for trips 3 days and under
Day bag use: perfect for exploring, commuting, and working, in a new place or in your hometown
Your carry-on personal items: fits more easily under airline seats
International carry-on approved
Theft-deterrent zipper pulls
Protected luggage tag holder
Luggage pass-through for roller bag carry
Padded shoulder straps stow under magnetic flaps for worry-free bag-checking
IMPRESSIVE CAPACITY + EXPANSION
Huge rear access via burly #10 UltraZip
Expansion zips for fitting more or compressing your load
External carry straps stow beneath a magnetic flap
Axial strap attachments provide all-day comfort for all body types
Stowable sternum strap
360-degree grab handles
Weatherproof 100% recycled 400D nylon canvas shell
Rugged 900D waterproof bottom liner
Ultralight padded foam provides security and structure around entire bag
High-visibility grey interior
Hugely expandable side pockets for water bottles, tripods, more
Large soft-lined zippered top pocket with pockets for keys, glasses, passport, etc.
Internal zippered mesh pockets
Padded, dedicated laptop and tablet sleeves
Fair Trade Certified
100% carbon neutral
Lifetime guarantee
Designed to fit Peak Design Packing Cubes (fits 3 units)
Note: only fits Peak Design Camera Cubes when fully expanded.

45L Travel Backpack

recommended for carrying lots of camera gear
Simplified access: main access via single rear zip (45L also has side and front access)
Larger top pocket: subdivided with internal stretch and zip pockets (45L has smaller, undivided pocket)
Single volume: 45L has a removable internal divider not found on the 30L
Hip belt not included: 45L has a built-in hip belt, 30L has optional hip belt accessory
Less photo-oriented: the 30L only fits PD Camera Cubes when fully expanded. For frequent/heavy camera carry,

45L is recommended
CAPACITY
Standard: 27L, Expanded: 33L
SKU
BTR-30-SG-1 (Sage)
BTR-30-BK-1 (Black)
LAPTOP/ TABLET CARRY
Laptop: 40 x 29.5 x 4 cm
Tablet: 24 x 19 x 1.5 cm
Fits 2021 Macbook Pro 14" and 16" models
MATERIALS
Weatherproof 100% recycled 400D nylon canvas external shell. DWR impregnated and double poly coated for water resistance. Sage & Midnight fabrics are Bluesign approved.
900D waterproof bottom liner
High-visibility grey nylon interior
Hardware is anodized aluminum and glass-reinforced nylon
Super-durable UltraZips with abrasion-resistant UHMPE thread
Leather accents (Sage & Midnight only) are Gold Certified by the Leather Working Group
Hypalon zip pulls and reinforced stress points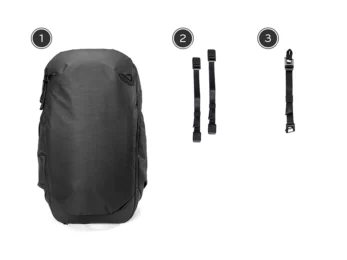 1 x Travel Backpack 30L
2 x Cord Hook external carry straps
1 x Stowable sternum strap
Q & A
There are no questions yet