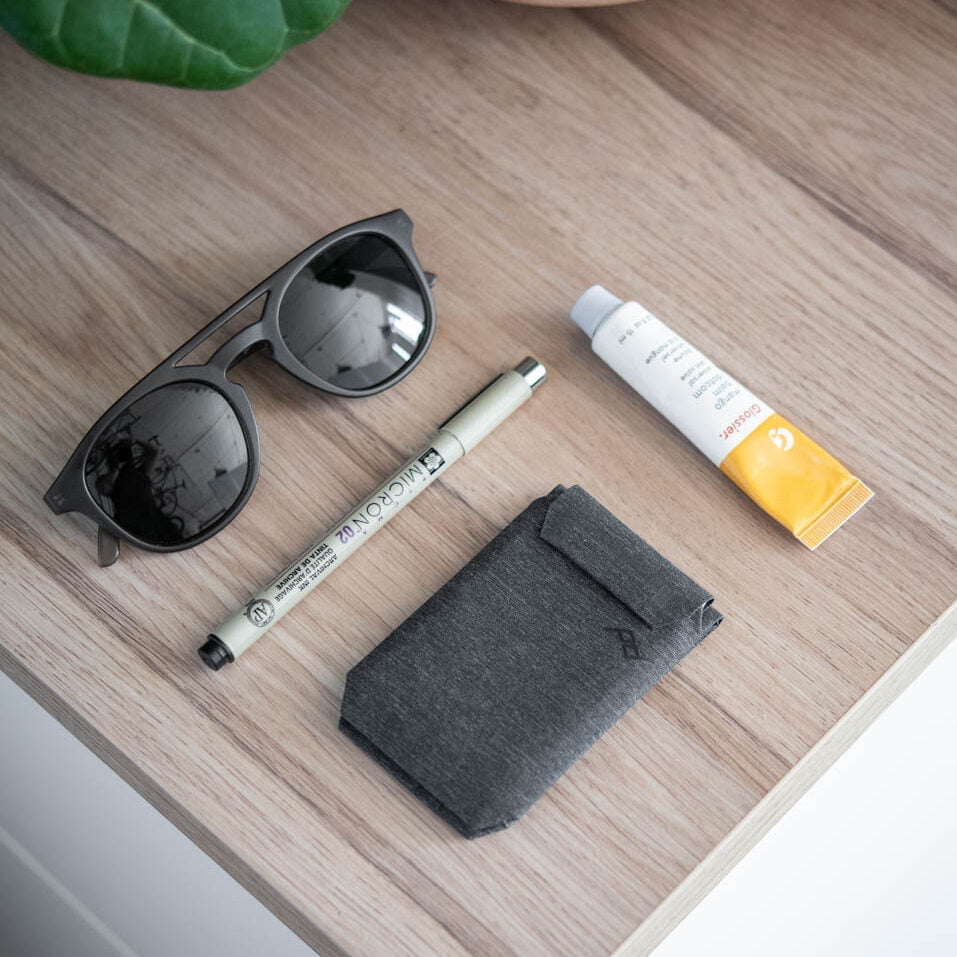 While you may have been keeping cash and cards in a single wallet, it's actually a smart idea to separate them.
Let's say, God forbid, you get mugged on the street and they ask for your wallet. You hand your wallet which holds your cash, cards, driver's license and other important IDs. You're facing a complicated problem.
On the other hand, if you have separate cash and card wallets, you can try to hand over your cash wallet and keep the other wallet that has your important cards. Yes, you loose some money, but keeping your cards and IDs intact can be more important. Keeping your wallets separately store is also a great idea.
The Peak Design Wallet, in Slim and Stand versions, are the perfect minimalist EDC wallets that magnetically attaches to your phone, or act as phone stand when needed.